5 of the best music streaming apps on Android and iOS
3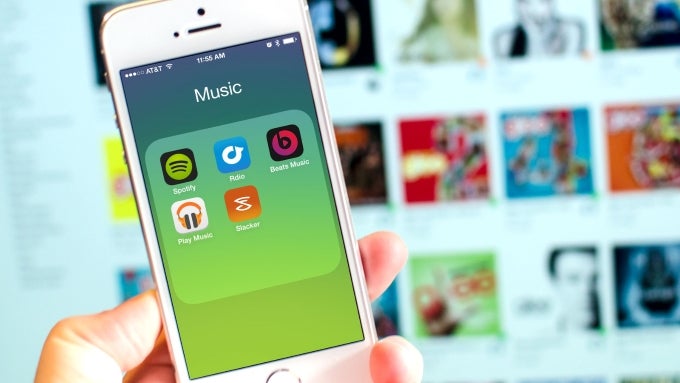 Music streaming is one of the favorite past-times of today's freely connected mobile users. There's an abundance of services, both free and paid, that let you stream your favorite music online and offline, as well as discover up and coming artists and get in touch with them personally. With so many to choose from, it's hard to narrow down the best, but the truth is that the ones truly worth it have been around for a long time, and for good reason. With millions of users over the globe, these five apps offer the best music streaming features and you can't go wrong with having either of them at your disposal. Tune in and get rocking!
Pandora
Powered by the Music Genome Project®, the most comprehensive music analysis ever undertaken, Pandora gives users personalized radio that plays what they love and keeps adapting to their tastes. Pandora lets you create personalized stations from songs, artists, genres, or comedians while browsing hundreds of curated genre stations to find music matching your mood or activity.
Spotify
Free on all devices, but with an optional paid subscription, Spotify lets you listen to the right music wherever you are.
Tune in to artists and albums, or make your own playlist with your favorite songs. And if you want to discover new music, just choose a ready-made playlist that suits your mood, or get personalized recommendations.
The subscribers-only Spotify Premium features the options to play any song at any time on any device, as well as downloading music for offline listening and no advertisements.
Slacker Radio

Slacker Radio gives you free access to curated music programming that you can customize according to your tastes. There are stations hosted by major artists, as well as comedy, news and sports channels. Moreover, Slacker features an offline mode that gives subscribers dynamic personalization while they listen data-free.



TuneIn Radio
Listen to your favorite radio stations for free with TuneIn Radio. There are over 100,000 stations, and TuneIn offers the largest free selection of sports, news, music and talk radio from anywhere in the world. You can also upgrade to TuneIn Premium and enjoy access to every NFL, MLB and Barclays Premier League game, as well as commercial-free music listening, audiobooks, and other great stuff.
SoundCloud

Millions of people use SoundCloud to listen to music and audio for free. SoundCloud lets you discover new and trending music you won't find anywhere else, find new favorites with suggested tracks, listen to tracks and artists from a variety of genres, connect with friends and artists, create playlists, and more. The paid subscription offers the full SoundCloud catalog, as well as offline and ad-free listening.
ALSO READ
Recommended Stories