5 of the most useful health apps for Android and iOS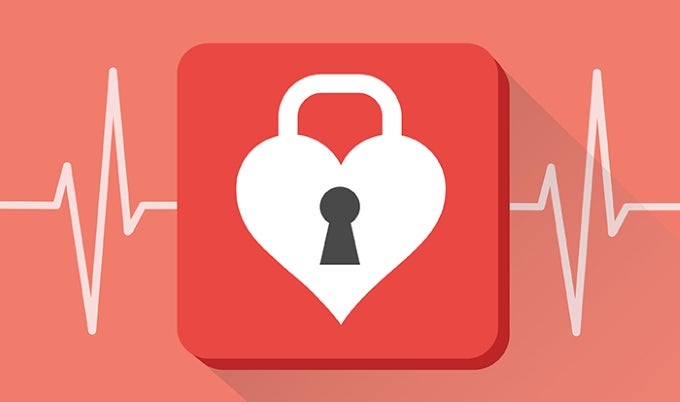 Nomatter where you are or what smartphone you use, health is a thing of utmost importance. Thankfully, the wide variety of health apps available on Android and iOS turns smartphones into valuable aids for diagnosing yourself, learning more about diseases, and improving your general well-being. We have selected five apps that provide rich information, monitor your health progress, take various measurements, and even get you set up with a doctor's appointment from a distance. They are free and multi-platform so that you can simply install them and work towards a better, healthier version of you.
Everyday Health News
Everyday Health News provides high quality health and medical information such as fun facts, life-changing tips, and bottom-line advice from experts such as Dr. Sanjay Gupta, Meredith Vieira, and Randy Jackson. With this information, you can make the best decisions and avoid common mistakes in diagnosing medical conditions.
You'll also get to hear personal stories from others living with these conditions. The app lets you freely select the topics and medical conditions that interest you, so you can get information strictly relevant to you. Everyday Health News' coverage of health conditions includes allergies, arthritis, asthma, diabetes, cancer, chronic pain, digestive disorders, emotional health, heart disease, kids' health, multiple sclerosis, obesity and weight loss, sleep problems, senior health, sexual health, skin and beauty.
Lifesum
Lifesum is a svelte app designed to help you make better food choices, improve your exercise regime, and get better at reaching your health goals. The app's purpose is to build healthy habits in small, sustainable steps to turn health into part of your life, rather than a chore. Lifesum will issue reminders for drinking enough water, provide feedback on the quality of your diet, present an overview of your nutrition and exercise habits, and give you a body summary that illustrates your progress towards your desired state of being, weight and measurements. The app is also integrated with your Google Fit or Samsung S Health accounts, letting you get additional perspective from them.
iCare Health Monitor
iCare lets you measure your blood pressure, heart rate, blood lipids, blood oxygen, vision, color blindness, hearing, Lung capacity, breath rate, psychological index, and other physical data using your smartphone phone and Bluetooth-connected accessories such as wristbands, body fat scales, and ECG instruments. It also shows your daily health data, presents statistics, and provides trend analysis. The app even includes games and interactive training programs to help you manage your physical activity.
iTriage Health
iTriage gives users uick access to a huge healthcare database with medical content reviewed by the Harvard Medical School. The app also features an original Symptom to Provider pathway that lets you search for health-related symptoms, learn about potential causes, and find an appropriate treatment. It also lets you search for doctors and physicians, as well as find the nearest hospital, emergency room, urgent care, retail clinic, pharmacy, physician, doctor, imaging center, mental health clinic, substance abuse clinic, or community health center. The Average Wait times for select hospital emergency rooms and urgent care facilities are listed as well, and iTriage provides the option to set appointments for select doctors and healthcare providers.
Doctor On Demand
With the DOD app, you can have video calls with board-certified physicians, psychologists, and other practicing specialists right from home! They are rigorously screened, board certified, and practicing in your state. The app is covered by health insurance as well. While traditional MD and therapy appointments may require long wait times, the app lets you have a live video visit by a doctor from the comfort of your home, without waiting times, and at reasonable prices (the app itself is free and doesn't require subscription). Alas, the app is only available where state law permits, so you must check beforehand if DOD can be used in your state.
ALSO READ