5 unique restaurant discovery apps for the fiercest foodies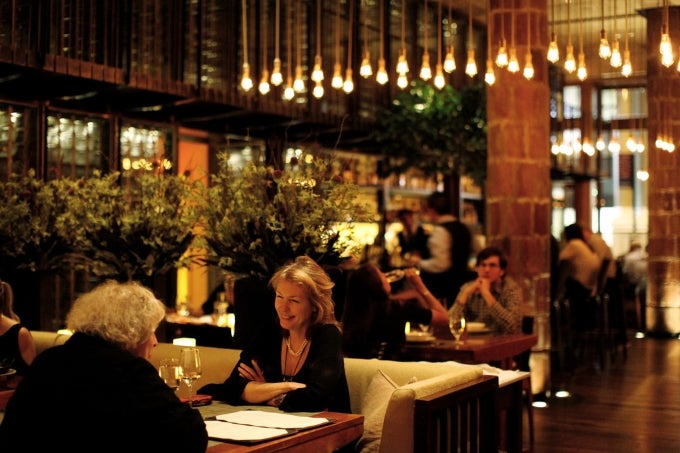 With so many places to check out and eat at, finding the finest restaurants nearby can feel like talking a walk in the woods while blindfolded! Thankfully, there are plenty of apps to help with that. Here, we've rounded up five interesting apps that will expose you to new places and meals you might have never heard of before. Take advantage of them and use them to the fullest extent on your way to your next most memorable meal, no matter where it's going to be at.
OpenTable
OpenTable is able to find, explore, reserve, and manage restaurant reservations free and instantly, anywhere. It helps you find new restaurants, view menus, reviews, and photos, and earn reward points towards your next meal. You will also gain access to exclusive app benefits.
ChefsFeed
ChefsFeed is the app where chefs lead you directly to the good stuff. Reviews and recommendations are written by dedicated foodies. If you want the best when it comes to food, let this app curated by the fiercest food addicts tell you where to taste your next slice of utter greatness.
Secret Menu for McDonald's
You've heard the myths about McDonald's "secret menu", right? With this app, you will unlock the secrets and be able to try them for yourself!
This app features the complete guide to ordering all of the craziest secret items. You can rediscover the McDonald's menu, change up your boring fast food routine, and surprise your friends with borderline insane creations. The app also lets you keep track of your favorite items right inside of it.
Roaming Hunger
Roaming Hunger is your live compass for the best gourmet food trucks, food trailers and food carts. It lets you locate and explore food trucks and carts, tracking over 7,500 mobile vendors that serve everything, from Korean BBQ tacos to chocolate caramel crème brûlée – all on a live food truck map.
Nowait
Nowait lets you see the current wait times for nearby places to eat, and put yourself on the wait list of your favorite restaurant, even if they do not take reservations. You can save time, by getting in line, have peace of mind knowing how long the wait time is at the restaurant you want, minimize the wait for hungry children, and grab a table at a busy restaurant without waiting.
ALSO READ
Recommended Stories