5 Android and iPhone apps for diabetics and the diabetes diet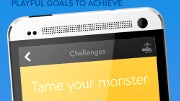 To the person that lives with diabetes, life has become quite more complicated already, having to suppress that sweet, sweet sugar crave. Needless to say, we are champions of hidden sugar consumption, with a bunch of seemingly innocent foods and drinks, such as salad dressings and ice tea, which contain copious amounts of the white crystals, or, worse, of the high-fructose corn syrup thingy.
Thus, a rather restrictive diet has to be followed, as well as a fitness regimen, as the latest studies suggest your blood sugar is kept in check much better when you do simple short exercise sessions throughout the day, compared to lifting and running on the treadmill for hours on end few times a week. As smartphones have progressed to become our go-to advisor and companion, it's only natural that we'll be looking for apps for info and management of our blood sugar condition, that's why we are rounding up a few applications that might help in the daily struggle with diabetes.