3rd party accessories not working after KitKat update on Samsung Galaxy Note 3
19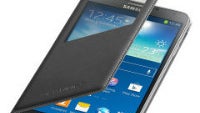 Bad news for Samsung Galaxy Note 3 users. It seems that the new Android 4.4 KitKat update that Samsung has made for the device has a nasty side effect: any 3rd party accessory that doesn't feature an official Samsung identification chip will no longer work with the device. We can't help but wonder if this is one of those changes that will be reversed because of user backlash.
Apparently, the KitKat update has begun checking for the ID chip, and if it isn't there, the accessory won't work. A number of reports from XDA have said this even includes the Spigen S-View flip cover. Likely, the problems are going to extend to other accessories, and could cause big problems for a lot of users. There is a way to restore functionality if you have rooted your Note 3, but otherwise it looks like you're out of luck.
There had been rumors a while back that Samsung would be
instituting a policy
to only allow accessories with the ID chip, and for some reason it seems Samsung has decided that this is the best time to begin that policy. One would assume it would be better to start a policy like this when launching a device, so accessory makers don't make useless products, and users don't buy products that will stop functioning.
Presumably, accessory makers will begin licensing the ID chip from Samsung to create working accessories, but there will definitely be some annoyed users until then. Just a side note: if you are directly effected by this, we'd suggest contacting Samsung directly, because the company doesn't monitor our comments section.