Samsung to enforce the use of original accessories only?
14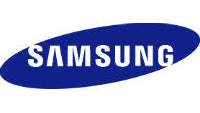 When you're as big as Samsung, you're bound to receive some slaps you didn't exactly deserve, and the Korean tech giant sure knows a thing or two about that. Just recently, we were treated to a series of mishaps, including explosions, that seemingly pointed towards a Samsung phone as the culprit, though to our knowledge, the problem always turned out to be caused by a
malfunctioning third-party accessory
. These actually include a wide range of products, like batteries, wired and wireless chargers, etc, and many of these are produced with the price being of a bigger concern than quality. It's therefore not surprising to come across reports from Korean media that claim that Samsung is now considering taking a rather drastic measure to avoid the bad publicity in the future, and perhaps even grab a yummy piece of the high-margin accessories market.
ETNews is reporting that Sammy may introduce a dedicated ID chip to its future devices that may end up rejecting accessories that the company deems non-genuine. Seeing as this information is not confirmed, there's obviously a lack of details, though it is within the realm of possibilities that instead of monopolizing the accessories niche outright, the company could license the new tech to partners it considers safe.
Now, this can be both good and bad, and we're fairly sure which angle Samsung will take if this story ends up true. Nobody wants exploding phones (batteries) that hurt people, and you can definitely say that Samsung has received quite a bit of undeserved bashing. On the other hand, there's always the rather cynical possibility that Sammy is planning to turn negative PR into a plus, by using the occasion to crack down on the third-party accessories business and take a fat share home. As we mentioned, the accessories business, especially if these are marketed as original, operates on obscene margins, not to mention that the industry as a whole is on a growth track that could easily salivate even a company as big as Samsung.