360 degree live videos are coming from Facebook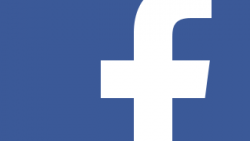 Facebook announced today that it will be launching a feature tomorrow that will offer 360 degree live video. At the moment, only publishers will be able to stream in 360 degrees, and the first such video will be streamed Tuesday from the Mars Desert Research Station facility in Utah. For Facebook, this is a further extension of the company's decision to bet heavily on virtual reality.
Facebook is the parent company of Oculus, which produces the Oculus Rift VR headset. This is obviously the next frontier for the wireless industry and adding 360 degree live streaming to the mix makes this a "golden age for live video," according to Facebook CEO Mark Zuckerberg. Live video is also being used by Facebook as a way to get subscribers to spend more time on the site.
For now, not all 1.8 billion Facebook subscribers will have access to the 360 degree live videos. Eventually though, this will be a major part of the Facebook experience.
source:
CNET