24 App Store apps and games cut in price to 99 cents for a limited time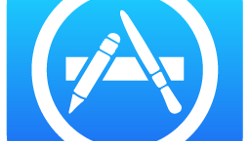 Now that you've gone holiday shopping for your friends and family, it's time to treat yourself to a gift from the App Store. For a limited time only, you can pick up 24 games and apps for the low, low price of 99 cents each.
Assassin's Creed Identity
and
Octodad: Dadliest Catch
are both normally $4.95, so you are saving 80% on each game.
Table Tennis Touch
is 66% off, and allows you to play virtual ping pong right down to recreating those crazy spins you use on your serves and volleys.
The apps include
Moji Maker
, normally $1.99. This app helps you create your own custom emoji. Perfect for getting the remnants of your holiday meals off of your belly,
Quick Fit
is a seven minute work out that usually costs $1.99. The app will also work with the Apple Watch.
Filters for iPhone and iPad
comes with over 500 filters in one of five categories like Vintage, Monochromatic, Dramatic, Cool and Warm.
The 99 cent price is good for a limited time only. Since The App Store is closed to new app submissions through December 27th, you might get away with waiting until then to take advantage of the low prices. On the other hand, that is only a guess. What you should do is go through the list of free games and apps now; when you find the one(s) that you want, make the purchase immediately before it is too late.
The free apps include:
The free games include:
Enjoy!
source: BGR