16 Best FPS/TPS (first- and third-person shooter) games for Android, iPhone and iPad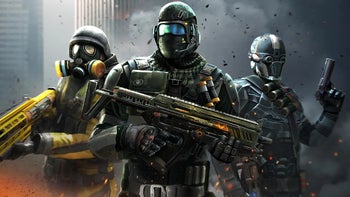 Shooters are the bread and butter of gaming — they offer adrenaline-packed, dynamic action that quickly separates us from reality and lets us blow off some steam in the process.
With smartphones getting big, high-resolution displays and more powerful chips, some models even designed specifically for gaming, there hasn't been a better time to play games on your phone. Developers haven't been sleeping on that trend and provide a constant stream of new titles to enjoy.

But which are the best first- and third-person shooter games for Android, iPhone and iPad? With millions of apps to choose from, it might be a bit hard to pick the worthy ones. That's why we selected the 16 top FPS and TPS games in the Apple App Store and Google Play Store.
Fortnite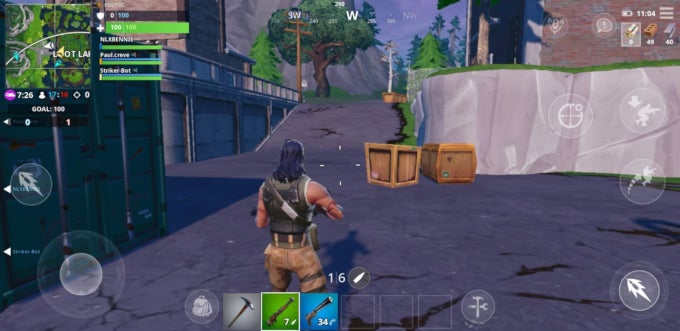 When it comes to gaming, mobile or otherwise, 2018 can easily be described with one word: Fortnite. Epic's battle royale third-person shooter is now so popular, there's hardly any need to describe the game. Still, if you just came out of hibernation and haven't heard of it, here's the gist: you jump out of a flying bus, land on an island and start smashing everything you see. When you're not busy destroying your environment, you're trying to kill anyone that crosses your path. Your goal is simple: be the last one alive. Oh, yeah, you can build physics-defying structures as well, adding to the chaos of it all.
PUBG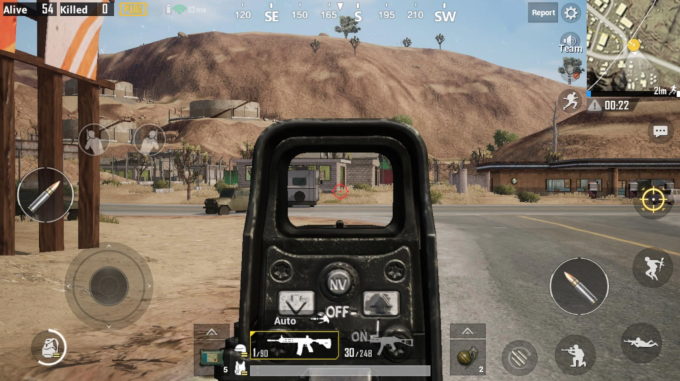 PUBG is Fortnite's more mature, realistic-looking cousin. Once again, you find yourself stranded on an island with a bunch of people trying to off you. If you find the right weapons and navigate the ever-shrinking playing zone properly, you'll have a good chance of winning. But at the end of the day, it's up to your aiming skills to keep you alive, and we all know on mobile that's not a small feat. There's a reason people enjoy playing battle royale games — the hunt-or-be-hunted environment adds a whole new level to the gaming experience.
Shadowgun: Legends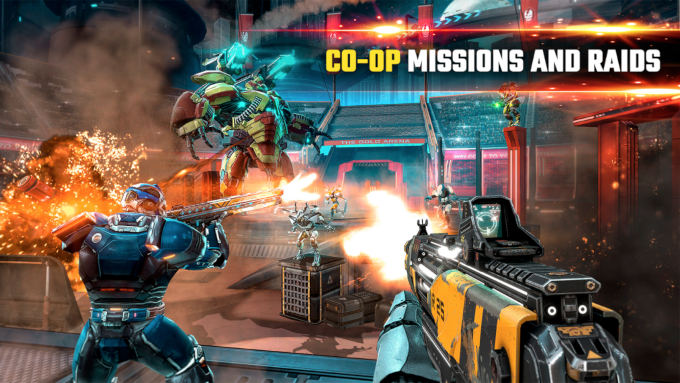 Shadowgun: Legends is one of the richest FPS games available on mobile. It has a proper single-player campaign, co-op missions, raids and of course, PvP battles. The in-game lobby is designed like a town and will give you the feeling of a full-fledged desktop or console game. There are plenty of features to unlock and you can customize everything from your character to your weapons. All that comes for free, but with the usual caveat - in-game purchases. Still, what you're getting for free is quite impressive and definitely worth checking out if you're on the hunt for a shooter with some depth to it.
Modern Combat 5: Blackout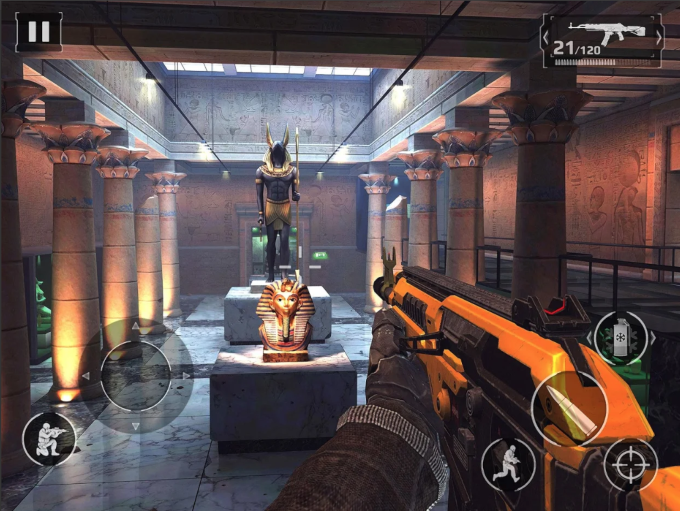 The fifth installment in the Modern Combat first-person shooter series comes with even better graphics than before, a rich, story-driven single-player mode, as well as a fun multiplayer option where squads of players face each other in battle. Modern Combat 5 introduces four classes of warriors that you get to pick from: Assault, Heavy, Recon, or Sniper. Choosing a class defines the way you will play, and the more you advance in the game, the more you get to develop your class skills.

The single-player mode has improved a lot since Modern Combat 4, taking you into vastly different environments, from Venice to Tokyo, but it's also the pure creativity in gameplay - from missions where you protect someone, to cinematic animations where your hero does crazy stunts to survive, then shooting from a helicopter, and so much more. The new MC5: Blackout is tons of fun! The multiplayer, though, is where things really get insane with squad battles, global and squat chat, leaderboards, and everything in between to get you hooked.
Dead Trigger 2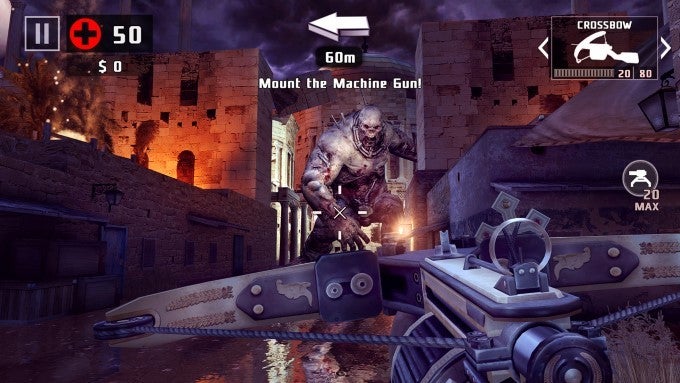 As in the first installment of the game, in Dead Trigger 2 the player has to survive by any means necessary and fend off the oncoming waves of flesh-hungry zombies. This time, however, you won't be alone in this endeavor. That's because Dead Trigger 2 is focused on multi-player gaming where the story develops in real time for all participants. And the effort of every player counts.
Of course, the mandatory improvements in the graphics department are indeed present. In Dead Trigger 2 you'll see real-time water reflections, dynamic vegetation, and enhanced ragdoll physics. The levels have been made bigger as well, giving the player more freedom to explore and more places to hide.
Unkilled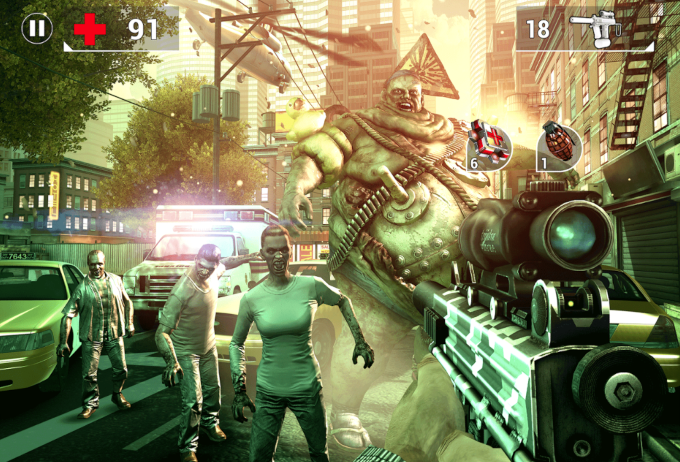 As we're talking zombie shooters, Unkilled is one of the best new ones: experience New York City overrun by zombies and you, Joe, on a mission to stop the invasion with the anti-zombie Wolfpack unit. With over 300 missions, a ton of various zombie enemies and zombie bosses including sheriffs, butcher and more, plus a wide range of weapons at your disposal (the shotgun, of course, but also a sniper rifle and many more). The game support MFG controls and multiple gamepads.
Forward Assault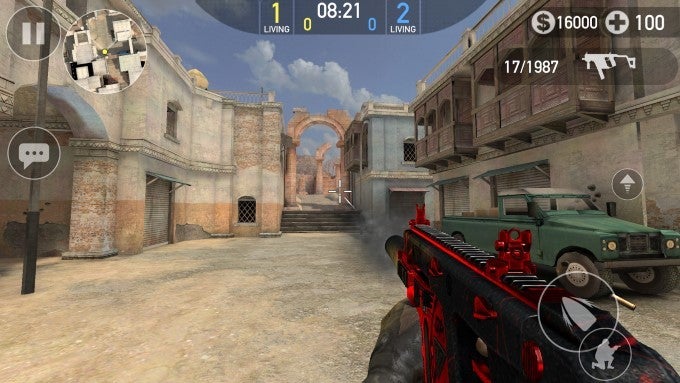 A Counter Strike-like game for mobile devices with online gameplay, this first-person shooter features tactical gameplay, high-quality graphics, and fast-paced action. There are many guns you can choose from, and more to come. Fight as the counter-terrorist CT team or the terrorist team and plant or defuse the bomb. Play on strategic-based tactical maps and bring your team to victory.
Guns of Boom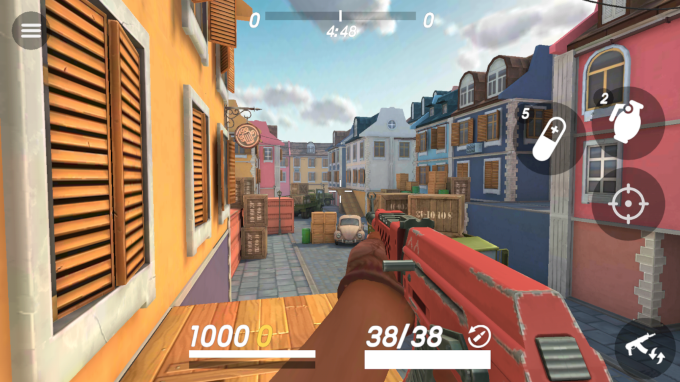 Guns of Boom is a fun cartoon online PVP shooter, where you enter the army. This ain't no regular army, though. No one will tell you what to do or where to shoot. You have to make your own decisions and choose your own battles. Team up with other soldiers, get good at killing opponents and dominate the battlefield. Make a blitz attack, spraying lead in all directions, or try and shoot your opponent from a safe distance, taking your time to aim directly for the head. It's always your call.
N.O.V.A. Legacy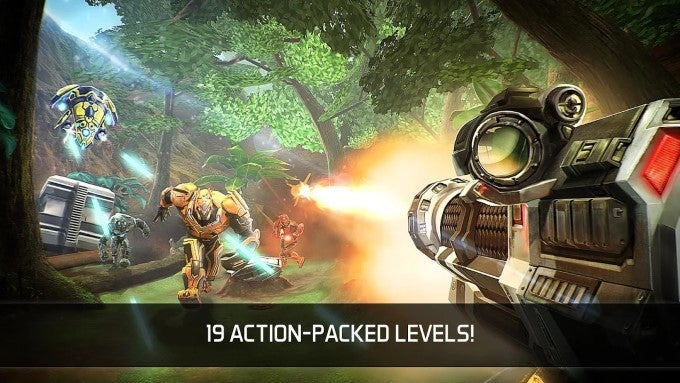 N.O.V.A. Legacy is a sci-fi shooter with a pedigree. It has proven itself as one of the best in the genre over the years but that's not stopping the developers from adding content and polishing the gameplay. With various game modes, including single-player ones, and plenty of customization options for your gear, this game will keep you occupied for hours.
World War Heroes: WW2 Shooter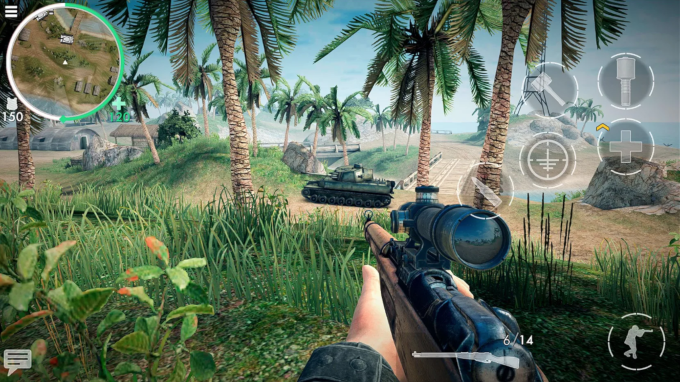 World war heroes will hit a nostalgia cord in those who remember the days of Battlefield: 1942. This game has a similar feel and weapons setup, and it even has vehicles you can use! You'll be able to choose between 5 available game modes, some of which are unlocked when you reach a certain level. If you don't fancy following the predetermined rules, you can always create a custom game with win conditions and other settings of your choice and enjoy a quick skirmish with your friends.
Critical Ops (C-Ops)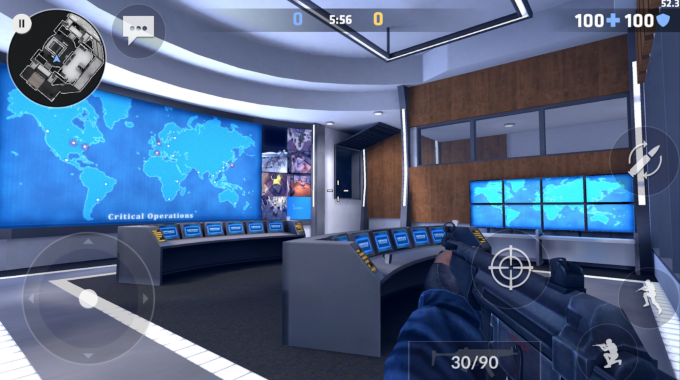 Critical Ops is a fast-paced FPS that will test your reflexes and tactical skill. Experience the thrill of modern terrorist warfare as you fight a critical strike operation as a counter-terrorist or aim to cause destruction as a terrorist. Fight for domination alongside your friends, or show the world your skill by leading the individual scoreboard.
Shadowgun: DeadZone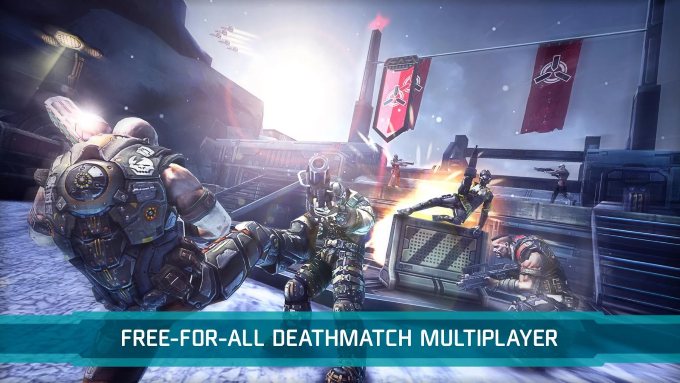 Shadowgun: DeadZone is a multiplayer-only game, which allows you to battle it out against other players from around the world. The game keeps the same third-person view, with the camera trailing behind your character, and you can even use the cover system that was present in the first game, which makes things a lot more interesting. There are to modes: Deathmatch and Zone Control. The first one doesn't need explanation, while the second one is team-based, with a few control points scattered around the map. You and your teammates have to stay in close proximity to the points in order to control them and win points.
Pixel Gun 3D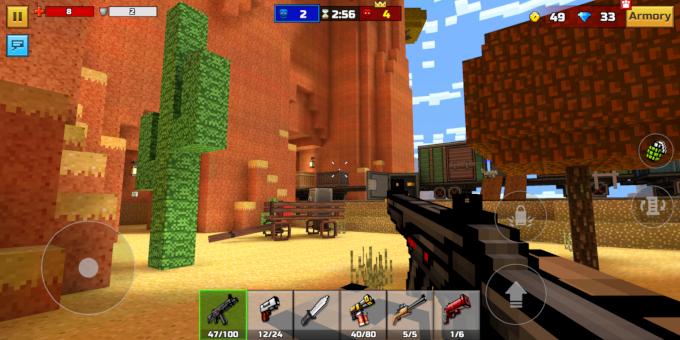 Adding some variety in terms of aesthetics is Pixel Gun 3D. The graphics style of this game is immediately recognizable as inspired by Minecraft, but the shooting aspect of this game is as good as any other on this list. There are enough multiplayer modes to satisfy any FPS fan and the battle royale mode (of course there is one) is surprisingly well fleshed out. Leveling up your character and collecting in-game currency will allow you to unlock more powerful weapons and craft decorations for your base. Those cosmetic elements actually serve a purpose, each adding some benefit during play.
Dead Effect 2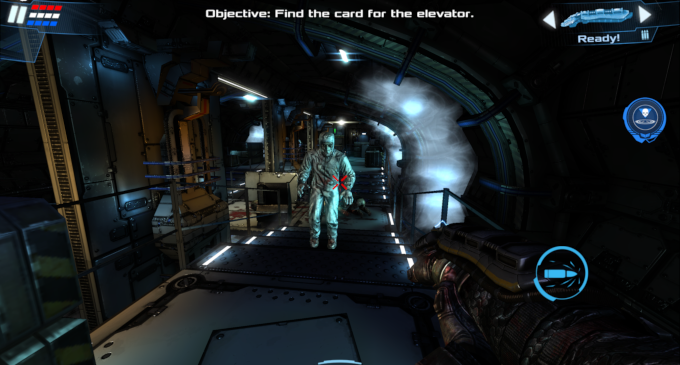 If you're a fan of the mix between sci-fi and horror, then Dead Effect 2 is the game for you. There are no other players in this game, just you and a bunch of deformed enemies on a spaceship. The graphics quality is amazing and the overall feel is very similar to that of a game from the Doom series. However, Dead Effect 2 lets you choose one of three characters to play as, each having a distinct playstyle, adding some replay value to the game. As usual, you get to unlock skills and various other improvements to make your life a bit easier. Dead Effect 2 is one of those titles that make you think about how far mobile gaming has come in the last few years, especially when it comes to free games.
Into the Dead 2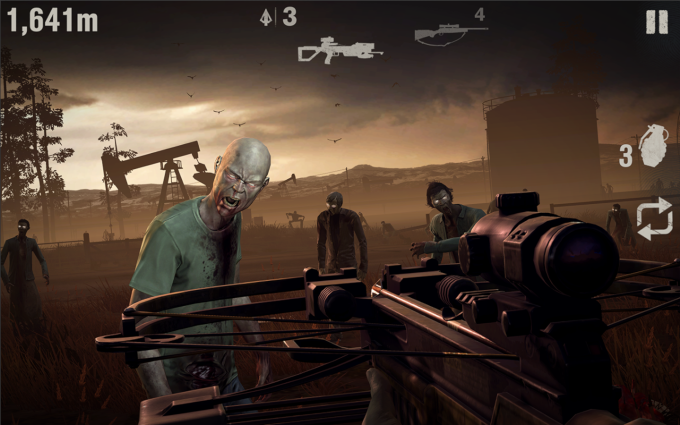 Into the Dead 2 is the sequel of the popular zombie shooter. As you might expect the story takes place into a post-apocalyptic world where zombies are at large. With plenty of weapons to help you separate as many heads from their adjoining bodies, this game is surprisingly fast-paced, each stage is literally a run for your life. The sixty levels should keep you busy for a while, but beyond that, the developers are keeping the game fresh with seasonal events and daily challenges.
Blitz Brigade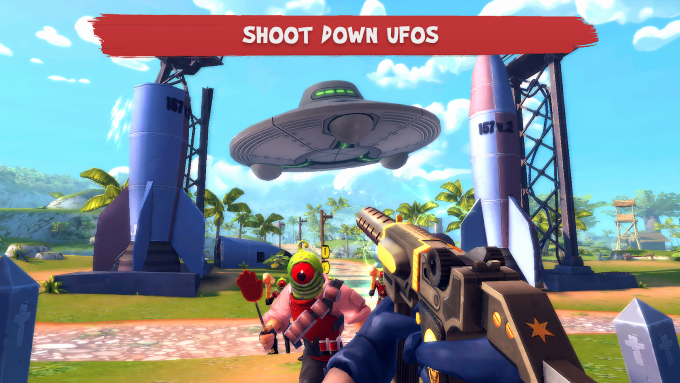 Blitz Brigade is an MMO first-person shooter, where you select to be one of seven highly skilled and totally badass classes and team up with other players to pound your enemies into the dirt.