12 brilliant minimalist games for Android and iOS (puzzle & arcade style)
13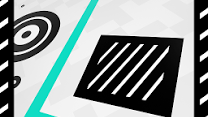 There are games that aim to impress with flashy graphics, realistic physics, and an engaging storyline. We have nothing against games of this kind, and we feel like there should be more of them made for mobile devices. However, sometimes you only have a few minutes to spare, and that's not the right time to start playing Max Payne or Real Racing 3.
The games we have hand-picked all follow the "less is more" concept. They're minimalist in design, but great fun nonetheless and can keep you busy for as little or as long as you decide. No dedication needed.
Below we have a total of 12 puzzle and arcade games for Android and iOS. Most of them are free, and the ones that are paid cost no more than a couple of bucks. Flip through the slideshow and tell us if there's an awesome minimalist game that we should have included. And if you have a favorite among these, do not hesitate to let us know!