iPhone 15 release date, price, specs, and must-know features
We may earn a commission if you make a purchase from the links on this page.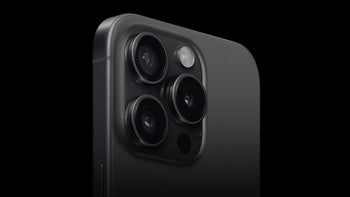 Summary
iPhone 15 At a Glance
Latest iPhone 15 news
iPhone 15

release date
iPhone 15

price
Same prices as before, except a slightly pricier Pro Max model
In the lead-up to the event, multiple rumors claimed Apple will increase prices, but luckily this has not happened.
Here is a breakdown of US prices by model:
iPhone 15

reviews
Which of these models is your favorite?
iPhone 15 Comparisons
iPhone 15

storage specs
We have already broken the prices earlier, and good news is there is no change to the pricing in the US (except for the lack of the base 128GB Pro Max model).
iPhone 15 Connectivity and Wi-Fi 6E support
Wi-Fi 6E might be a big deal for some users: while Wi-Fi 6 supports the 2.4GHz and 5GHz bands, Wi-Fi 6E adds support for 6GHz Wi-Fi networks. Wi-Fi 6E comes with the promise for much faster wireless speeds, a lower latency, and less interference, but you do need to have a Wi-Fi 6E router. Those are available, but not on all networks as the technology is fairly new, so if it's about your home network, you might want to upgrade your router to use this latest tech. There is a number of other popular Apple devices that already have Wi-Fi 6E: the iPad Pro models starting from 2022, the 2023 Macbook Pros, as well as the 2023 Mac mini, Mac Studio, and Mac Pro.
The current iteration that Apple calls U1 is built on 16nm tech, and it was launched back with the iPhone 11 Pro and has been in every iPhone introduced since then. It's definitely showing some age. Apple uses this chip for Find My and especially for the Precision Finding feature.
iPhone 15

anticipated features and software
So far that's all we know, but we will be updating this section with new information as it comes in.
Should I get the

iPhone 15

?