iPhone 13 release date, price, features and news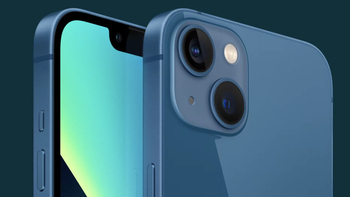 Although we're many months away from the iPhone 13 series, there have already been plenty of rumors on what we can expect from Apple's next smartphone line-up. Below is everything we know about the iPhone 13 right now.
iPhone 13 release date
Apple normally holds an iPhone event every year in early September, so we can expect iPhone 13 to be announced around that time. However, as 2020 was an especially difficult year for all, the iPhone event was delayed to October 13. We can't rule out delays in 2021 also, even though currently there's no information to suggest this being likely.
iPhone 13 price
We know that
Apple wants to increase iPhone production in India
and move about 20% of its iPhone production out of China, but we're yet to find out if this will have an impact on the price of future iPhones. As of right now, there's nothing to suggest that we should expect a major change in the pricings of upcoming iPhones.
The iPhone 13 series could cost about as much as the iPhone 12 series, which are priced as follows:
iPhone 12 mini - $699
iPhone 12 - $799
iPhone 12 Pro - $999
iPhone 12 Pro Max - $1099
iPhone 13 camera
According to analyst Ming-Chi Kuo (via
MacRumors
) the iPhone 13's ultra-wide angle camera will be upgraded to f/1.8, 6P (six-element lens) and will feature autofocus, as opposed to the fixed-focus five-element lens ultra-wide angle camera on the iPhone 12.
We can expect that the camera module itself won't be changing drastically from the module seen on the iPhone 12 and iPhone 11. As for the rest of the cameras that will be inside the module, we're yet to hear details, but we know that the zoom camera is likely to return, alongside the main and ultra-wide cameras.
iPhone 13 design
In 2020 Apple introduced a change to the appearance of its iPhone line up by designing the iPhone 12 series with flat edges instead of curved ones. This design is reminiscent of Apple's well-regarded earlier phones such as the iPhone 5, and is in line with how the iPad Pro, and now the iPad Air look. Also on the iPhone 12 the signature notch was made smaller than it was on prior iPhones.
For the iPhone 13 series, we expect an even smaller, but still present notch, and a very similar flat design like on the iPhone 12.
iPhone 13 display
The iPhone 13 series are likely going to sport
flexible
OLED displays, instead of LCD. There are also expectations for the iPhone 13's displays to have a 120Hz refresh rate, which wasn't present on the iPhone 12 series
reportedly due to battery life concerns
.
As for display sizes, according to
early iPhone 13 rumors
, we can expect that the iPhone 13 series will include phones with display sizes close to what the iPhone 12 series have, if not slightly larger. This means that potentially we'll get the following:
iPhone 13 mini - 5.4-inch display at a resolution of 1080 x 2340 pixels (476 PPI)
iPhone 13 - 6.1-inch display at a resolution of 1170 x 2532 pixels (460 PPI)
iPhone 13 Pro - 6.1-inch display at a resolution of 1170 x 2532 pixels (460 PPI)
iPhone 13 Pro Max - 6.7-inch display at a resolution of 1284 x 2778 pixels (458 PPI)
iPhone 13 features and software
It's virtually certain that iPhone 13 will have 5G support. Internally, the iPhone 13 series are likely going to be powered by the yet-to-be-announced Apple A15 chip. For charging, they will support wireless charging via MagSafe, possibly along with Lightning (or USB Type-C) wired charging.
As for lack of features, the headphone jack is definitely not coming back, and we may even see the removal of the charging port in favor of MagSafe wireless charging only. The latter is speculation, though, and could be delayed until the iPhone 14 or later. In any case, at the very least there won't be a charger in the box with the iPhone 13, as we've already seen Apple remove it from Apple Watch and iPhone 12 retail boxes, citing environmental reasons.
In terms of software, the iPhone 13 will be running iOS 15, which will likely be released in September, as many previous iOS versions were. We're yet to find out what new software features iOS 15 will be bringing to the iPhone 13.