Samsung Galaxy S23 Plus vs Galaxy S23 Ultra
3
We may earn a commission if you make a purchase from the links on this page.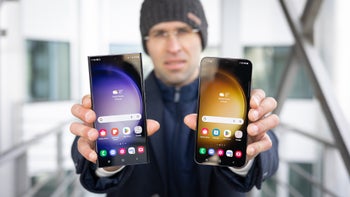 Samsung kept the $200 price difference between its
Galaxy S23 Ultra
flagship and the middle child in the S23 family, the
S23 Plus
. That middle child is tall and wrestling with the same custom Snapdragon processor made exclusively for Samsung that performs like none before it and is even on par with Apple's mighty A16 in remaining cool under gaming pressure.
Given that Samsung anointed the
Galaxy S23+
with a larger battery, too, are the 10x optical periscope zoom of the Ultra and its higher main camera resolution worth the $200 or so price difference, given that Samsung offers similar
Galaxy S23 deals
on both? Oh, it has an S Pen, case closed!
We kid, but that is why we are embarking on this Galaxy S23 Ultra comparison with the Galaxy S23 Plus, so that it is easier to decide which one to get given that both sport nearly identical designs and HDR10+ certified displays with 120Hz refresh rate, besides the very comparable display diagonals and battery sizes. Let's dive into the design and feature differences differences of the two expensive members of the
Galaxy S23
family!
Main Galaxy S23 Plus vs Galaxy S23 Ultra differences
The S23 Ultra has wider zoom range and superior main and selfie cameras
The S23 Ultra has brighter, better LTPO display with higher 1440p resolution and wider refresh rate range
The S23 Ultra has a built in S Pen stylus
The S23 Ultra has versions with 12GB RAM vs 8GB for the S23+
Galaxy S23 Plus vs Galaxy S23 Ultra design and displays
With the S23 and S23+, Samsung unified the Galaxy S line design language to look like the high-end Ultra, isolating the camera lenses in separate enclaves at the back of the phone, instead of flushing them with an elevated camera island surface like on the S22 and the S22+. This way, no matter which handset you pick, this more elegant design approach is an immediate tell that this is a device in Samsung's flagship 2023 line of phones.
Needless to say, this also means that you can't reuse your old cases on the new crop, but given the new
Galaxy S23 colors
set, one wouldn't want to anyway, as they come with official cases in the respective freshened hue set - Green, Lavender, Phantom Black, and Cream, not to mention the exclusive Red, Blue, Lime, or Graphite you only get if you order at Samsung, even the carrier models.
]
As can be easily seen in our PhoneArena size comparison, the dimensions of both phones are slightly altered when compared to their predecessors, but the S23+ is still much lighter, slightly narrower, and much shorter than the S23 Ultra, making it the phone of choice for those worried about the gargantuan size of the Ultra and yet still clamoring for a big-screen Samsung phone.
Speaking of the display, here is where the 6.8-incher on the Galaxy S23 Ultra shines when compared to the 6.6-inch screen of the S23+, as it offers a panel with the latest LTPO OLED screen technology that allows for much more granular dynamic refresh rate that can go down to 1Hz even when displaying static images, saving on precious battery life in the process.
The S23+ display, in comparison, can offer a more narrow 48Hz-120Hz dynamic refresh rate range, though its lower 1080p resolution is likely to offset the battery consumption advantage of the Ultra's screen better than any adjustable refresh rate differences.
Samsung kept the 1750 nits maximum brightness of the Ultra's panel, too, rather than go for 2000+ nits, and this time the S23+ screen is rated for the same brightness in peak lighting conditions, taking an extra toll on the battery under direct sunlight.
In any case, both screens are very well calibrated, and Samsung offers HDR10+ certification on the panels. Still, the higher resolution of the Galaxy S23 Ultra display as well as its frugal LTPO technology, are shaping it up to win against the S23+ panel whose battery draw advantage because of the lower pixel count is offset by the use of the older LTPS technology entirely.
Galaxy S23 Plus vs Galaxy S23 Ultra performance
With the Galaxy S23 series, Samsung finally decided to equip all regional variants of the phones with a Qualcomm Snapdragon chip, instead of shoehorning an Exynos chip in some as it concluded that it can't match Qualcomm's latest X70 5G modem. By opting to not go for an Exynos chip, Samsung has shown that it listens to its customers, but it hasn't exactly settled for an off-the-shelf solution.

The Galaxy S23+ and Galaxy S23 Ultra are powered by a custom Snapdragon 8 Gen 2 chipset that Samsung may have produced in its own foundries, unlike the "regular" one clocked at 3.2GHz which is made by TSMC. The Samsung-exclusive S23 processor is called Qualcomm Snapdragon 8 Gen 2 Mobile Platform for Galaxy and sports overclocked ARM-Cortex X3 prime core running at 3.36 GHz.
As you can see from the Geekbench database scores, the phones have rather comparable benchmark results, with a slight tendency of the S23+ to beat the S23 Ultra when all are taken into account as an average. That's rather explicable, given that it has a smaller display with lower resolution so the graphics subsystem has to push less pixels in standardized tests.
Still, when sized up to mobile chipset stalwarts like the fastest Apple A16 one, the new Qualcomm Snapdragon 8 Gen 2 Mobile Platform for Galaxy performs only 10-20% slower in synthetic benchmarks and that's because the A16 participates with the full 3.46GHz might of its prime core.
Overall, a great choice of chipset for the Galaxy S23+ and S23 Ultra that won't leave you underpowered in any situation, not only in running the One UI 5.1 overlay on top of Android 13. Moreover, it has proven its gaming chops as cooler and more stable than even Apple's mighty A-series in the latest iPhone 14 line.
The only ho-hum part is the 8GB RAM in the base S23+ and Ultra versions, which is rather surprising given their $1000 and $1200 price points, respectively. This year, however, Samsung doubled their storage to soothe the specs-for-money pain, and introduced a 512GB tier for the S23+, so in that regards it is much closer to its higher-end sibling.
The S23 Ultra, however, still has the advantage of a 12GB RAM offer to go with the higher storage tiers, not to mention an exclusive 1TB model while the S23+ stays on the 8GB RAM hill no matter what.
Galaxy S23 Plus vs Galaxy S23 Ultra cameras
There is a clear winner in that section, and it is the Galaxy S23 Ultra, whose new 200MP Samsung ISOCELL HP2 sensor is not only of much higher resolution than the main 50MP camera on the S23+, but comes with Samsung's latest and greatest photo technologies. For instance, it offers Quad Phase Detection for vastly improved autofocus compared to the Dual PD on the S23+.
Moreover, the sensor uses advanced pixel-binning technology called Tetra2pixel. This allows it to change pixel sizes depending on the amount of light in the environment. Under low-light conditions, the sensor captures 50MP images at 1.2μm (4:1 pixel binning) or 12.5MP images at 2.4μm (16:1 pixel binning).
Indeed, the camera samples from the 200MP Galaxy S23 Ultra are more detailed when compared with the S23+, which is otherwise not that far behind in broad daylight when it comes to color presentation or dynamic range as can be seen from the samples below. The S23 Ultra goes for slightly warmer, more eye-pleasing colors compared to what the S23+ algorithms muster out of the 50MP main camera sensor, though.
When we add the 10x periscope zoom and the custom S23 Ultra video stabilization technology, the S23+ falls behind in terms of overall camera capabilities, and that might be worth the price difference alone.
Both phones record video at up to 8K@30FPS smoothness and definition, but the all-axis stabilization on the S23 Ultra barely registered our vigorous handshaking in the video below, while, as you can see in the S23+ sample, the shake against the winter sun was clearly visible at one point.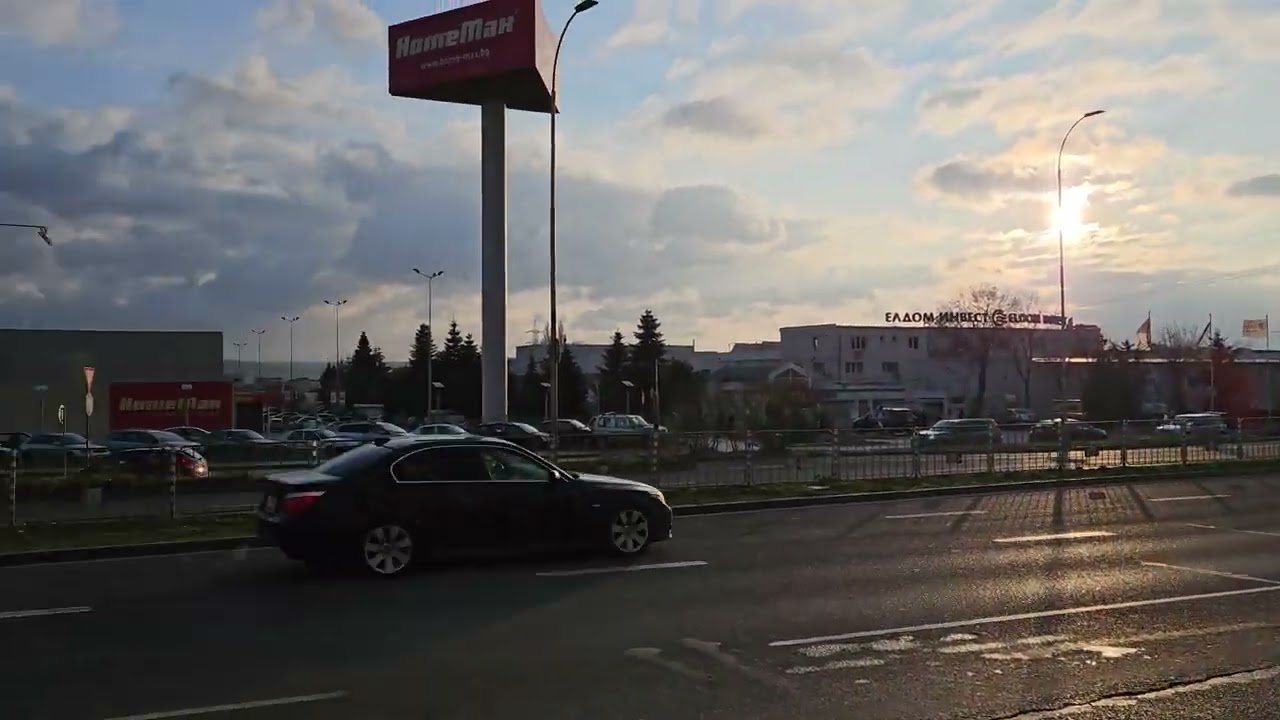 Galaxy S23 Plus vs Galaxy S23 Ultra battery life and charging speeds
The Galaxy S23+ got a cool bump in battery capacity compared to its predecessor - 4,700 mAh vs 4,500 mAh before - and has the same 45W wired and 15W wireless charging speeds as the Galaxy S23 Ultra with its larger 5,000 mAh battery pack.
Given that both phones are powered by the 3.36 GHz Qualcomm Snapdragon 8 Gen 2 Mobile Platform for Galaxy, the slight battery capacity difference would offset any power draw advantages that the S23+ might have due to its smaller display with lower resolution.
Moreover, the S23 Ultra actually has better battery life than the S23+ given its more frugal LTPO display technology and the wider dynamic refresh rate range, as Samsung cites 20% battery life increase for the S23 Ultra compared to the S22 Ultra, and our own test indeed show an endurance advantage over the Plus model.
The Galaxy S23 Ultra battery is charged fully in an hour (66 minutes, to be precise) which is about the same time that the Galaxy S23+ takes and a far cry from, say, the 23 minutes we clocked on the new OnePlus 11 which also has a 5000 mAh battery. Samsung is much better than Apple in the phone charging speeds department, yet it still has some catching up to do compared to what the Chinese brands can offer even on midrange phones now.
Model
Galaxy S23
25W wired
Galaxy S23+
25W wired
Galaxy S23+
45W wired
S23 Ultra
25W wired
S23 Ultra
45W wired
in 15 mins
28%
27%
43%
27%
41%
30 mins

58%
55%
74%
51%
68%
45 mins
79%
80%
92%
71%
89%
1 hour
95%
95%
100%
91%
98%
Full Charge takes
(in hrs / mins)
1 hour 8 mins
1 hour 11 mins
1 hour
1 hour 19 mins
1 hour 6 mins
Galaxy S23 Plus vs Galaxy S23 Ultra specs
Here are the Galaxy S23 series specs we can expect from Samsung to announce in early February:


Galaxy S23 Ultra

Galaxy S23 Plus

Display
6.8-inch, 3080 x 1440 pixels, 500ppi, 1-120Hz Dynamic AMOLED, Gorilla Glass Victus 2

6.6-inch, Dynamic AMOLED 2X, 2340 x 1080 pixels, Infinity-O-Display, 48 - 120 Hertz, Gorilla Glass Victus 2, HDR10+, 393 ppi
Dimensions
163.4 × 78.1 × 8.9 mm, 233g. weight

6.21 x 3 x 0.3 inches (157.8 x 76.2 x 7.6mm)
6.88 oz (195 g)
Main camera

Custom 200MP 1/1.13" ISOCELL HP2 sensor, f/1.7 aperture, 23mm, OIS, 85-degree field of view, Quad PD
50MP, F1.8 aperture, 23mm, 1/1.56" sensor size, OIS, PDAF, 85-degree field of view
Telephoto camera

10MP, 3.0X optical zoom, F2.4 aperture, 69mm, 1/3.52" sensor size, OIS, 36-degree field of view
10MP, 3.0X optical zoom, F2.4 aperture, 69mm, 1/3.94" sensor size

Telephoto camera #2

10MP, 10x optical zoom, F4.9 aperture, 230mm, 1/3.52" sensor size, 11-degree field of view, 100x Space Zoom;
n/a
Ultra-wide camera

12MP, F2.2 aperture, 13mm, 1/2.55" sensor size, 120-degree field of view
12MP, F2.2 aperture, 13mm, 1/2.55" sensor size, 120-degree field of view
Selfie-camera
12MP, f/2.2 aperture, 25mm, 80-degree field of view, HDR10+
10MP, f/2.2, 80-degree field of view, 25mm, HDR10+
Hardware
3.36GHz Snapdragon 8 Gen 2 'for Galaxy' chipset, 8GB RAM + 256GB, 12GB RAM + 512GB, 12GB RAM + 1TB

3.36GHz Snapdragon 8 Gen 2, 8GB RAM + 256GB, 8GB + 512GB storage

Battery
5,000mAh, 45W wired, 15W wireless charging

4,700mAh, 45W wired, 15W wireless charging

Keeping most of the hardware but the chipset the same has allowed Samsung to launch the Galaxy S23+ at the same price, even if it doubled its base storage, because otherwise $999 for the same LTPS display would have been overkill.
Nevertheless, this tag could still skew the decision in favor of the S23 Ultra, which may have been Samsung's goal all along as it has the least amount of units forecast for the sales of the middle child.
Summary and verdict
Samsung has actually closed the Galaxy S23+ specs gap with the S23 Ultra compared to the differences between their predecessors, as it has doubled the base S23+ storage. Still, for all intents and purposes, the S23 Ultra offers way more for the mere $200 price difference to warrant saving two Benjamins and going for the S23+.
Not only does the S23 Ultra offer the most powerful zoom on a modern phone, but also the most advanced 200MP sensor, leaving every Android or iPhone behind, including the Galaxy S23+. The ultimate photographic flexibility is augmented by its extra input method thanks to the built-in S Pen, while the brighter LTPO OLED display has much more flexible dynamic refresh rate.
When we add the higher memory counts, that $200 price difference compared to the S23+ starts to seem increasingly negligible given all the usual discounts and trade-in bonuses Samsung is giving for its best and brightest 2023 phones so far.
Recommended Stories