Galaxy S23 colors: all the official hues
15
We may earn a commission if you make a purchase from the links on this page.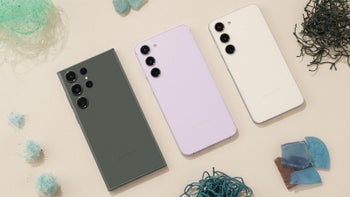 The
Galaxy S23
, S23 Plus and S23 Ultra are Samsung's current flagship phones released in the beginning of 2023. These three are also among the
best phones in 2023
, so choosing one of those three phones is an awesome idea. The trio comes with the latest and greatest processor on the market, stunning camera capabilities, and let's not forget - premium looks. This year, just as any year, Samsung has chosen some very exciting colors for its flagship devices.
If you're here, chances are you're looking into getting your next Galaxy, and you're wondering which color to go for. Wonder no more - you've made it where you need to be!
In this article, we discuss the official
Galaxy S23
colors, with the main aim to help you pick the best
Galaxy S23
color for you. Now, let's dig into the details!
Buy your

Galaxy S23

here!
What colors is the Galaxy S23 available in?
This year, the three phones of the
Galaxy S23
trio come in the same colors (the Ultra too, unlike previous years when the Ultra sported different colors). The S23 colors this year are Phantom Black (a classic), Green, Lavender, and Cream (a light shade that looks like a very light beige).
The official
Galaxy S23
colors:
Cream
Lavender
Green
Phantom Black
Now, let's dive into the details!
Galaxy S23, Galaxy S23+ and Galaxy S23 Ultra colors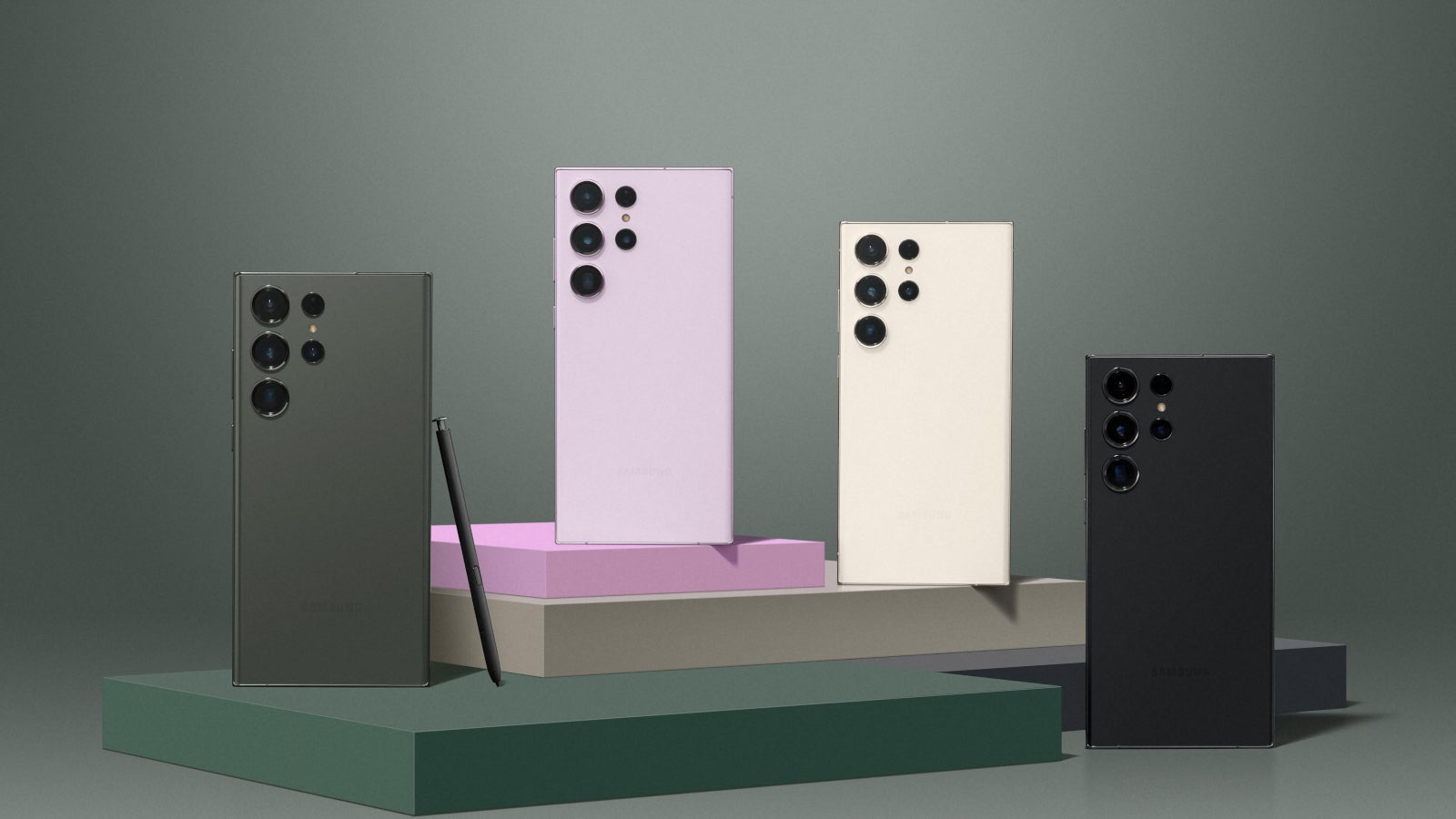 Galaxy S23, Galaxy S23+ and Galaxy S23 Ultra in Cream
Okay, Cream might certainly seem like a bit of an unassuming color to coat the next beast-y flagship series in. However, it does manage to pull off the 'I'm rich-and-famous look'. The Cream color option looks almost white, a very light hue with a touch of warmth to it just enough to make it look sophisticated and interesting.
The three phones look fresh and stylish in this color, especially the Ultra given its bigger frame. The frame of each phone is painted in a matching light hue, unifying the look. The only thing that stands out on the back of each phone is every individual camera lens, each one surrounded by a rim in a matching shade.
In the official renders, the color looks to be rocking a matte finish: this, plus the color being light means the fingerprint smudges we used to get annoyed back in the day won't make an appearance here. Looking neat, from head to toe, or shall we say - from camera island to Samsung logo.
Galaxy S23, Galaxy S23+ and Galaxy S23 Ultra in Phantom Black
Phantom Black is a classic for Samsung, and that's not only because black is a color that's never out of style. The black is matte, so you have no fingerprint-smudge-induced nightmares. It blends seamlessly with the Samsung logo. All in all, this color makes the S23 phones look ready for business.
The frame of each phone is painted in a matching dark silver color, just like the rim surrounding each camera lens. With the Ultra, you get a matching black S Pen.
All in all, if you don't want your phone to attract attention just with its color (it's entirely a different story when it does attract attention as being obviously an ultra-expensive and powerful flagship by a market-leading company!), you should go for the Phantom Black option.

Galaxy S23, Galaxy S23+ and Galaxy S23 Ultra in Green
The signature
Galaxy S23 Ultra
color this time is Green. Fortunately, this shade is also available for the rest of the series. It's a muted, subdued green color, not as saturated as the green on the S22 Ultra, and therefore somewhat more stylish and trendy.
Matte again, with a matching frame and Samsung logo, this color stands out for all the right reasons and straight-out screams sophistication. For the Ultra, you get the top of the S Pen painted in this subdued green color.
Samsung does have a way of predicting trends, and we're probably not going to be wrong if we say this might be the go-to color this year. We'll have to wait and see for that though.
Galaxy S23, Galaxy S23+ and Galaxy S23 Ultra in Lavender
Samsung's made a lot of pink or violet-looking phones, and although there are many colors in the pink/violet palette, Samsung never does quite the same thing. This year, the pinkish version in the S23 colors is Lavender. Fresh, beautiful, youthful - you name it! And, the best part - we get an S23 Ultra in this color as well!
If you've been a Samsung fan you'd know that usually, the Ultra phones don't get this type of shade. The Korean company has had what seems to be a change of mind - and why not! The S23 Ultra looks just as stunning in Lavender as it would in any other color.
The frame and the Samsung logo again, match the Lavender shade for a seamless look. If you want a touch of freshness, you'll be delighted with this color.
Galaxy S23, Galaxy S23+ and Galaxy S23 Ultra Limited edition colors
As many of you may probably know, Samsung often releases Samsung.com-only colors for its models. These are colors that you can get only if you purchase directly from Samsung's website, and they are usually restricted to only specific countries. This year, the tech giant released four limited-edition colors: Lime, Graphite, Sky Blue, and Red. The S23 Ultra is available in all four limited colors. But the S23 and the S23 + are only available in Lime and Graphite.
Are there any new colors compared to the Galaxy S22 series?
Yes. Although the color palette of the S23 series may seem a bit limited this year, there are a few exciting new colors to choose from. For example, the Ultra's never been in a pink variant, but now it's available in Lavender. Also, there are four exclusive colors for the Ultra that you can get from Samsung's website. The S23 and the S23 Plus are getting two extra colors, and one of them is quite new for Samsung's S-series: a fresh and bright Lime color.

Are the limited edition color variants more expensive?
No, the prices are the same for the standard colors and the exclusive S23 colors. However, if you want to get a phone in an exclusive S23 color, you can buy it only on Samsung.com and only if it's available in your market (their availability is limited, you can see on Samsung.com the ones available for your market). The price of your phone will depend on the storage configuration you go for, as well as whether or not you have a phone to trade in and get a discount, but it doesn't depend on the color you decide to go for.

Recommended Stories