Samsung Galaxy Core Plus Preview
5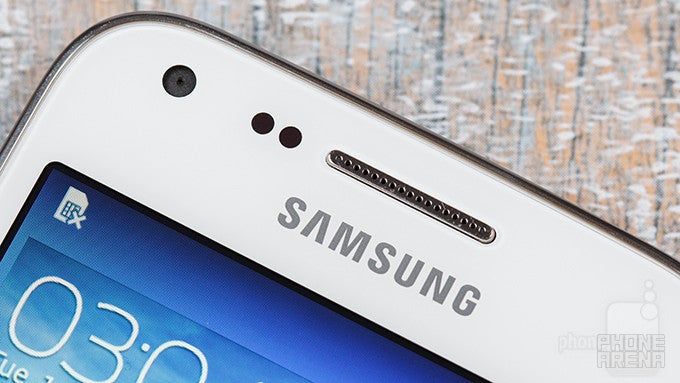 Introduction
The
Samsung Galaxy Core Plus
is a new, 4.3-inch entry level model by the South Korean top dog, and is expected to take its place among its brethren relatively soon. Equipped with a dual-core, 1.2GHz processor from Broadcom and 768MB of RAM, it should hopefully provide an acceptable enough user experience, though we don't really expect the combo to power through games like Asphalt 8. We had a chance to take a preliminary look at a pre-production unit of the Core Plus, and here's what we found.
Design
The Galaxy Core Plus is a typical Samsung phone, with its signature polycarbonate build. Design-wise, it's more than acceptable, but nothing about it makes it pop out.
On the outside, there's really nothing that distinguishes the Galaxy Core Plus from the sea of Samsung phones manufactured in the last year or so. It features Sammy's signature polycarbonate, glossy rear, a plastic imitation of a metal frame, and an all-glass front. Thankfully, and as always, the navigation keys, along with the physical home button, have all been placed on the bottom bezel, leaving more screen real estate for you to work with.
The Core Plus is a very pocket-friendly device. It's a bit on the thick side, at 9.4mm, which, combined with its middling weight of about 4.67oz (132g) give it a reassuring feel in the hand. Lastly, the amount of bezels on each side is kept in check, so there's a good balance between screen and plastic.
Display
The Core Plus is equipped with a compact, but low resolution, 4.3-inch screen.
Samsung's reliance on AMOLED screens did not extend to the Galaxy Core Plus, which instead sports a TFT LCD panel. The 4.3-inch display features a WVGA resolution of 480x800, good for 217 pixels per inch. This may sound a bit on the low side, and it is, though the screen definitely doesn't look horrible. Unfortunately, there's no ambient light sensor at the front, so you'll have to work the brightness yourself according to the situation.
Recommended Stories