Samsung Galaxy A3 (2016) Review
20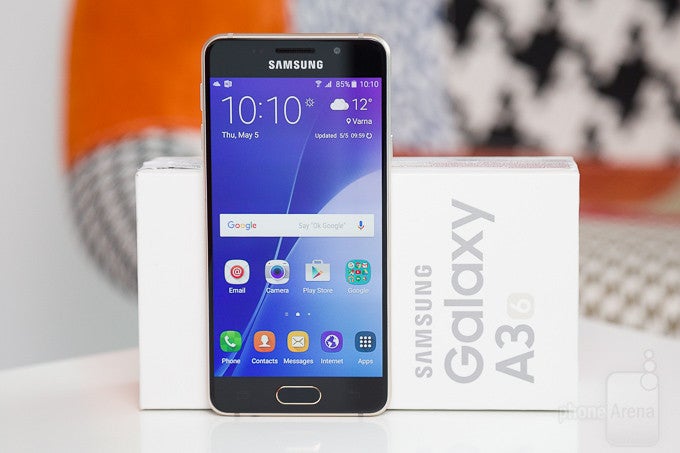 Update

: You can now read our Galaxy A3 (2017) review!

Introduction
Being obsessed top tech brands' flagship devices, we sometimes forget that not all people need a phone with a gigantic screen, the fastest processor, or the latest camera technologies. In reality, there are still folks who look for a simpler phone – one that just works, one that fits in any pocket, one that doesn't cost a small fortune to own. The
Samsung Galaxy A3 (2016)
aims to be one such phone, but how well does it match the description? Well, I used it for a week to find out!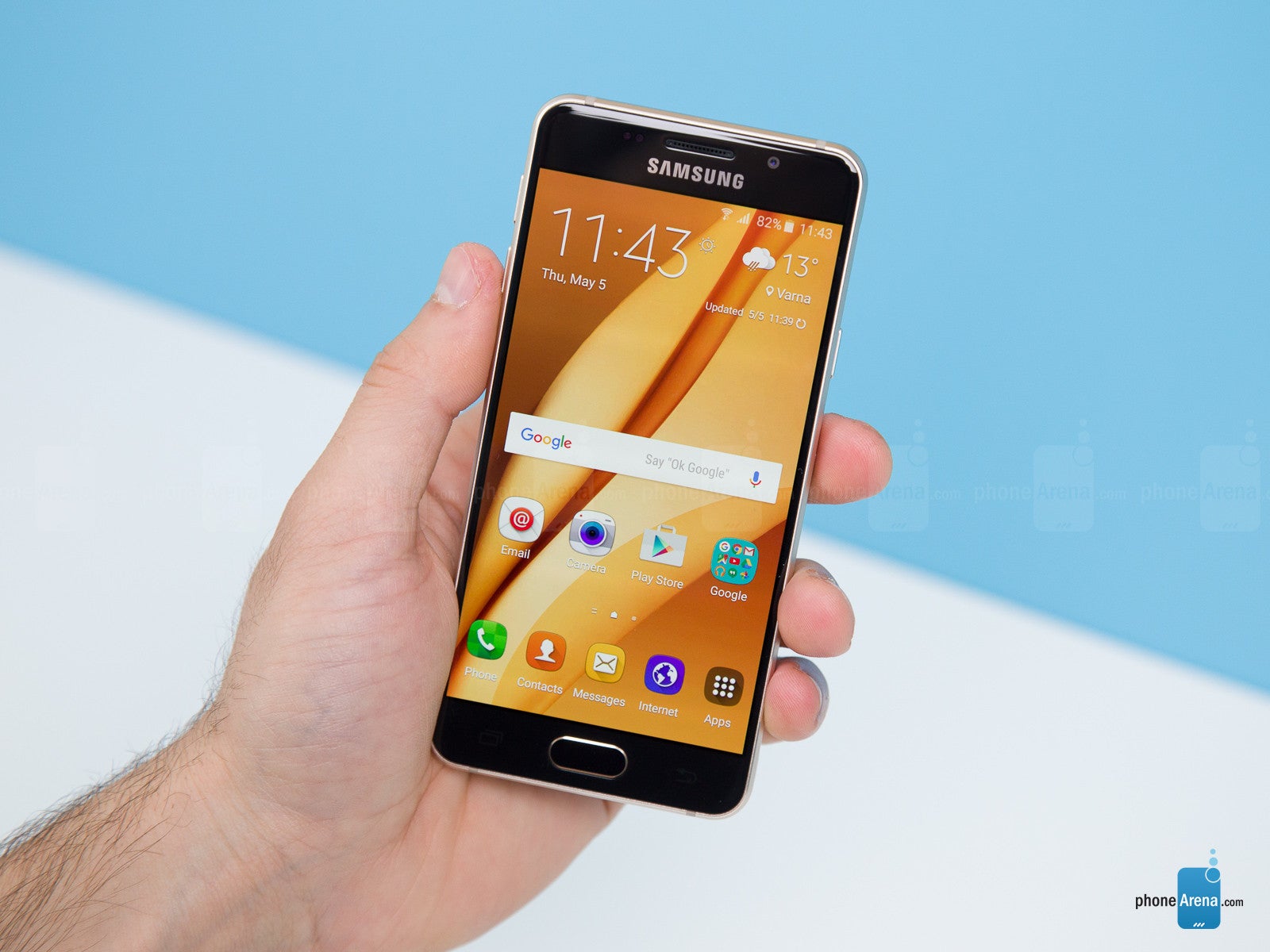 In the box:
Samsung Galaxy A3 (2016)
Wall charger (5V, 1.55A)
Micro USB cable
SIM card ejector
Wired stereo in-ear headset (Model EHS64AVFWE)
Quick start guide and warranty information
Design
The new Galaxy A3 is very attractive, pleasant to use, and its size makes it ideal for single-handed operation.
When I took the 2016-edition Samsung Galaxy A3 out of its box, I checked again to make sure I had received the right smartphone. I was expecting it to be a humble low-tier device, but it didn't look like one. Pleasantly surprised, I found myself holding a phone akin to the company's top-tier models – one built of glass, held together by a sturdy metal frame, with rounded corners and chamfered edges for a comfortable, reassuring feel when held. The easy-to-reach volume, power, and home buttons are great as well, responding with a satisfying click when pressed. And with a screen size of 4.7-inches, the new Galaxy A3 can be easily operated with a single hand – a trait fewer and fewer phones can brag with.
Alas, the appealing design of the 2016-edition Galaxy A3 has its downsides. The handset's flat, smooth glass body gives it the tendency to slip off of flat surfaces even at the slightest angle. And that's actually a big deal – I'm not convinced that the phone's otherwise beautiful glass front and back plates would withstand more than a few drops from a table's edge.
Display
Sufficiently detailed and bright, the Galaxy A3's Super AMOLED screen gets the job done. Color accuracy in Basic Mode is great overall.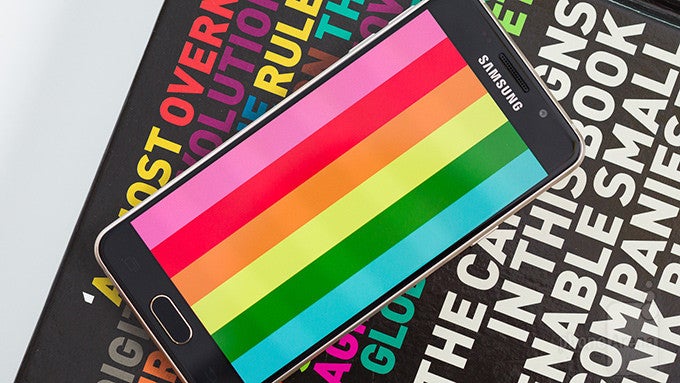 It doesn't take a trained eye to notice that the Galaxy A3's 4.7-inch display is special. Built on Super AMOLED technology, it draws attention from afar with its intense, saturated to the point of exaggeration colors. I'm guessing that many people would actually find this kind of color reproduction quite appealing, yet folks who value color accuracy (such as myself) have the freedom of switching from Adaptive Mode, which set as default, to Basic Mode. The latter option, found in the Display Settings menu, produces almost ideally faithful colors across the entire spectrum, as our measurements confirm.
Colors aside, the phone's screen delivers 720 by 1280 pixels of resolution (312 pixels per inch), meaning that graphics and text are sharp enough. I've seen much more detailed screens on phones of this tier, but even on the new Galaxy A3, I've almost never found image detail to be insufficient or text to be difficult to read.
Before I proceed, I must say that the Galaxy A3 (2016) is perfectly usable outdoors. Its screen not only has a high brightness output of nearly 500 nits, but it also has an outdoor display mode that kicks in automatically and boosts readability even further. At night, the screen brightness goes down to 1 nit so it is easy on the eyes.
Display measurements and quality