Moto Z3 Review
12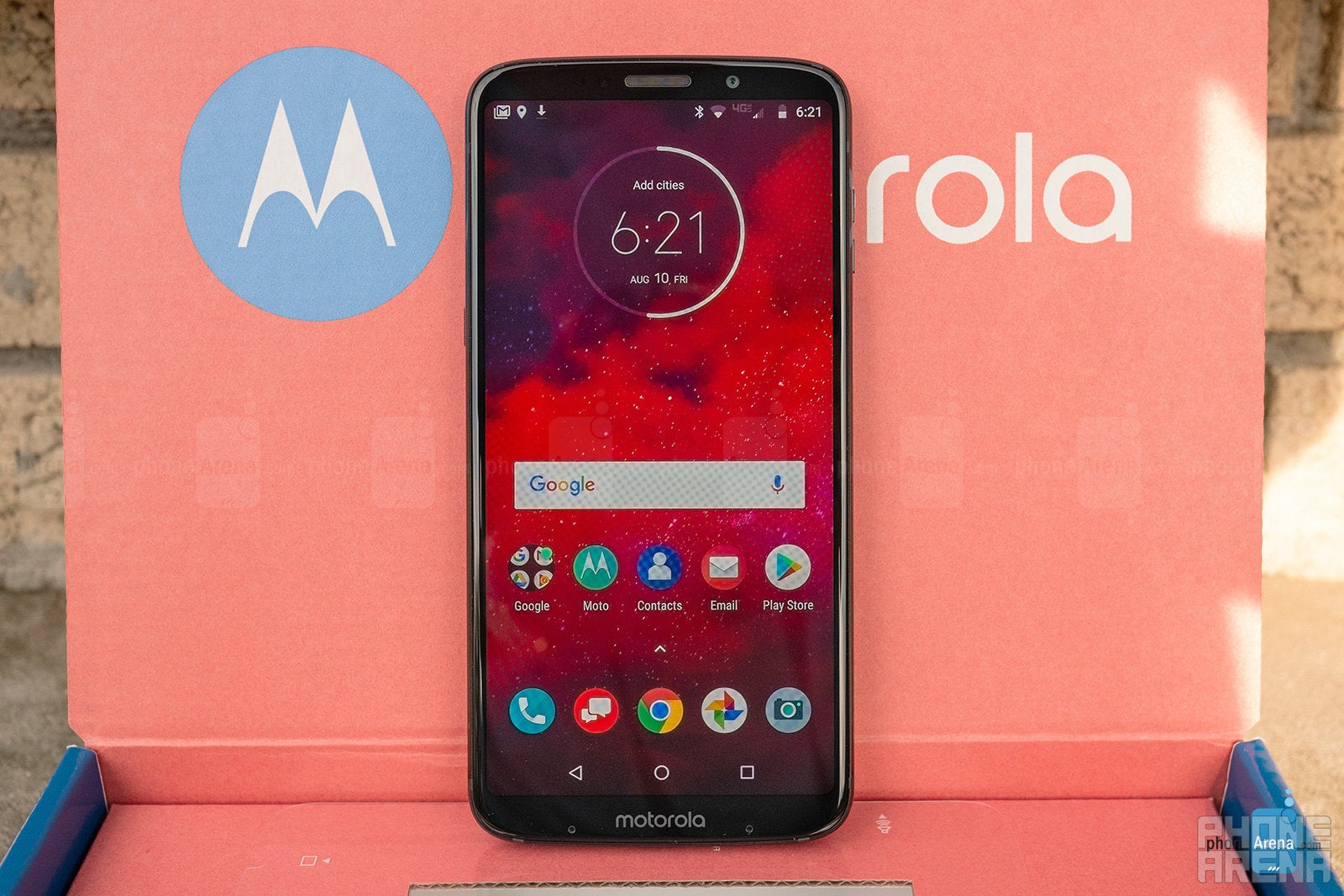 In recent years, Motorola has established itself as something of a bar-setter in the entry-level and mid-range phone markets. High-end success seemed to elude the Lenovo subsidiary, though, and as a result, this year, the highest-end device from the company will cost $480. Мeet the
Moto Z3
: a Verizon-exclusive phone promising a bright 5G future... while also packing last year's hardware specs.
The most exciting thing about the Moto Z3 is that it is Verizon's first 5G-ready handset. While the phone does not support 5G connectivity on its own, an upcoming 5G Moto Mod will allow it to tap into Verizon's 5G network – set to goes live in parts of the US in early 2019. But under the hood of the Moto Z3 ticks the Snapdragon 835 chip from 2017. Given these odd circumstances, is a Moto Z3 worth getting? Sure it is, but probably not for the reasons you might expect.
In the box:
Moto Z3
USB-C to 3.5mm adapter
SIM tool
Warranty and Quick Start booklets
Design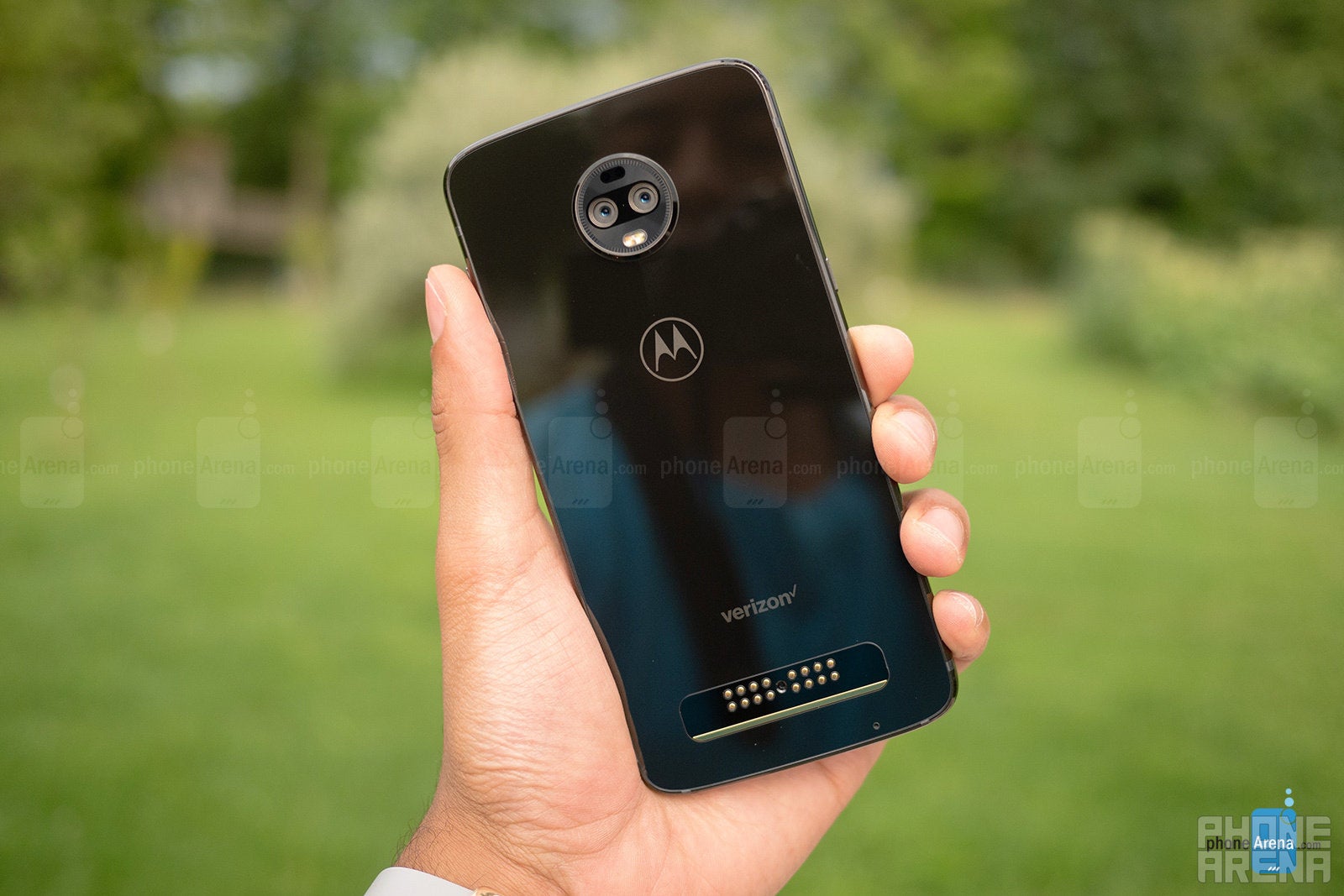 Motorola has a pretty distinct style. Whether that's more so a result of Moto's dedication to Moto Mods that can work from generation to generation or simply an aesthetic the company likes, it's a look that has yet to wear its welcome and continues to be refined tastefully. This year, the biggest change is the elongated 6-inch screen, with its rounded corners and 79% screen-to-body ratio – an appreciable upgrade from the Z2 Force.

The Moto Z3, with its flat, glass front and back and rounded aluminum sides doesn't just look distinct but has a particular feel as well. Instead of curving the glass to flow into the edges, the Z3's flat slabs of glass lay within the aluminum border, creating a bit of an edge going around the phone. By no means is this an ergonomic hurdle – we rather like the unique in-hand feel – but it's certainly unlike most any other phones out there. As such, you'll know this is a Motorola – or at least a different kind of device – as soon as you look at or touch it. That's not something you can say about many phones these days.

The look overall is premium, and the placement of the fingerprint sensor within a cut-out on the right side of the phone adds to this aesthetic, while also being quite convenient and easy to use. There is an actual power button on the left side, though. This and the volume keys provide firm, satisfying clicks. The back carries on this premium aura with its glass poker chip-esque camera protrusion and gold-plated Moto Mod connectors set within the black glass.
Display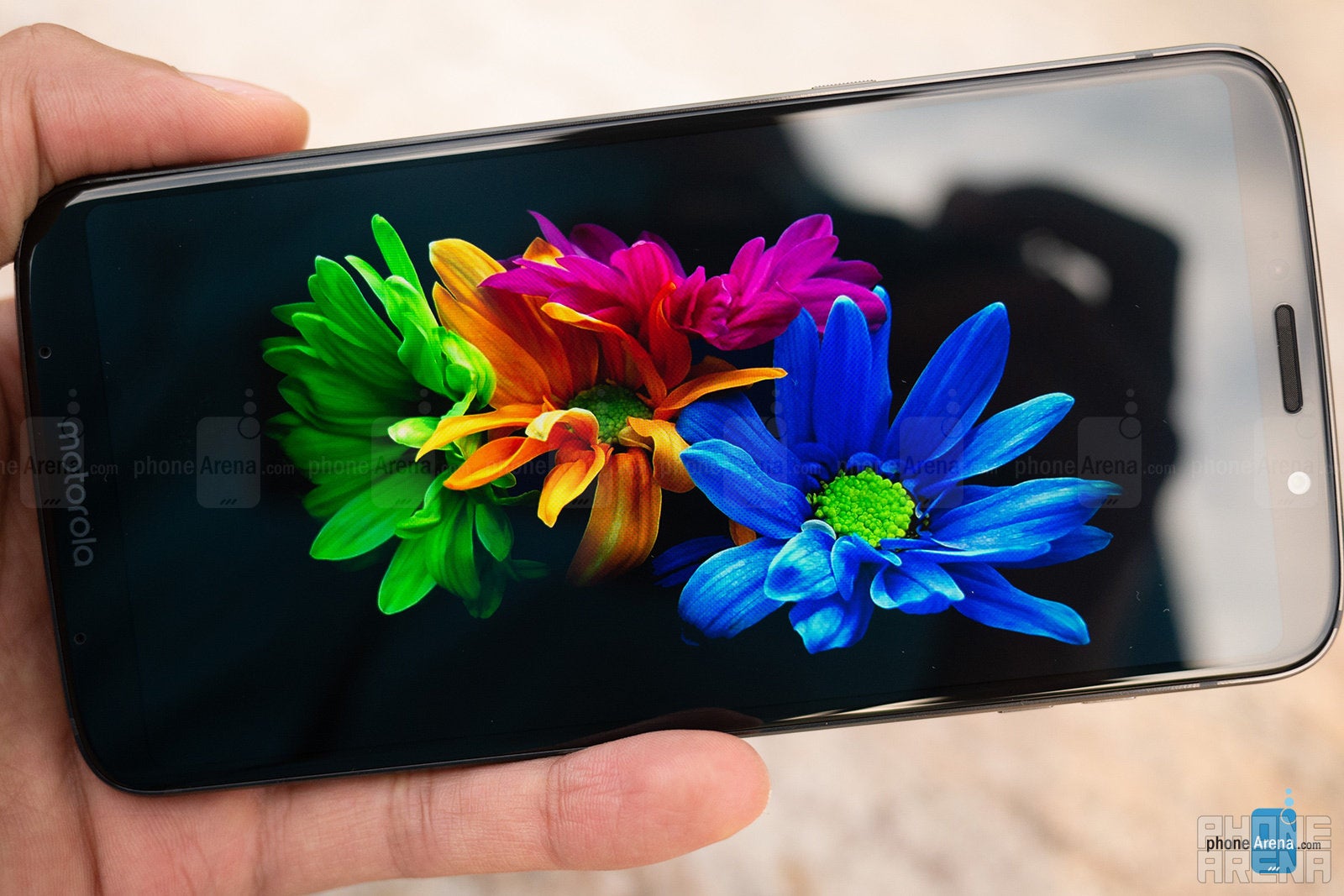 Sticking with Super AMOLED technology on this 6-inch, Full HD+ (2160 x 1080 px) display proves a good choice for the Moto Z3. Colors are deep and vibrant, although not exactly accurate, as our benchmark shows. Brightness is also good, reaching a maximum of 452 nits, so the Moto Z3 is easy to look at and read in direct sunlight. But with a minimum brightness of 19 nits, this isn't the best screen to read on in the dark.
Display measurements and quality
Interface

and Functionality

We have the light and nimble Android 8.1 Oreo on the Moto Z3, with some proprietary Moto features thrown in. Accessible from the Moto App, these include an always-on display, tools for energy optimization, and the Moto Voice assistant.

With the fingerprint sensor now located on the side, gone are the gestures for navigating the phone via the biometric scanner that we had on previous Moto models. Instead, a new option exists which can also eliminate the software nav buttons, replacing them with a single horizontal line. This line can be swiped left to go back, right to multitask, or tapped to go home. Gestures also exist as shortcuts – chop twice to turn on the flashlight or twist to open the camera – and generally make popular functions quicker and easier to access.

While the growing list of gestures does nothing but add quicker and more intuitive functionalities, Moto Voice still feels a bit redundant. On a device that also houses Google Assistant, it's hard to tell what the advantage to Moto Voice actually is as Google Assistant is far more capable, but if you prefer how it handles certain queries and commands then rest easy because it's still there for you.
Processor, Memory, and Performance
Built with last year's flagship SoC from Qualcomm, the Moto Z3 comes with a Snapdragon 835 paired with 4 gigs of RAM and 64 GB's of storage (expandable up to 2 TB's via microSD). It does skip around from task to task pretty well; multitasking shows no lag or stuttering, and apps launch quickly, as well. Consumers will be pleased with the Moto Z3 in day-to-day use as we were in ours – users shouldn't want for much. Of course, running on slightly older flagship silicon means that it won't be the best performer when it comes to gaming, for instance, but otherwise the experience won't leave you wanting for much.
Unlike its sibling, the Moto Z3 Play, the Moto Z3 is a Verizon exclusive, at least for now. If you want carrier choices with your 2018 Z, the Moto Z3 Play is your only option there, and although a good device in its own respect, you might want to check the spec sheet to see what you'd be giving up getting the unlocked Z3 Play. Then again, if you're a Z fan and you're not on Verizon, you really don't have a choice.
Being a Verizon-enabled device does have one specific perk, though, and that's compatibility with Moto 5G, an upcoming Moto Mod for Z3 and Z2 devices which enables them to utilize Verizon's forthcoming 5G network once it goes live. This mod also includes a 2000-mAh battery built in, which you'll presumably be quite grateful for with all that extra cellular power – up to 10 times the speed of 4G LTE. Unfortunately, we haven't been able to test this accessory as a release date for the Mod is yet to be announced, but this sort of future-proof upgrade could be a realistic selling point for some – undetermined pricing notwithstanding.
Then, of course, you have the rest of Motorola's modular accessory lineup which includes projectors, camera add-ons, speakers, gaming pads, batteries, and even a Polaroid printer, among others. Moto Mods remain one of the cooler, more imaginative areas of the phone market today and we're glad to still see them being produced and supported, as they can be quite useful and fun.
Camera
With the Moto Z3 being a more direct successor to the Z2 force than anything else, Motorola's gone with the same dual-camera setup as last year, pairing up two 12 MP sensors – one regular, the other monochrome. No opitcal image stabilization is present, unfortunately.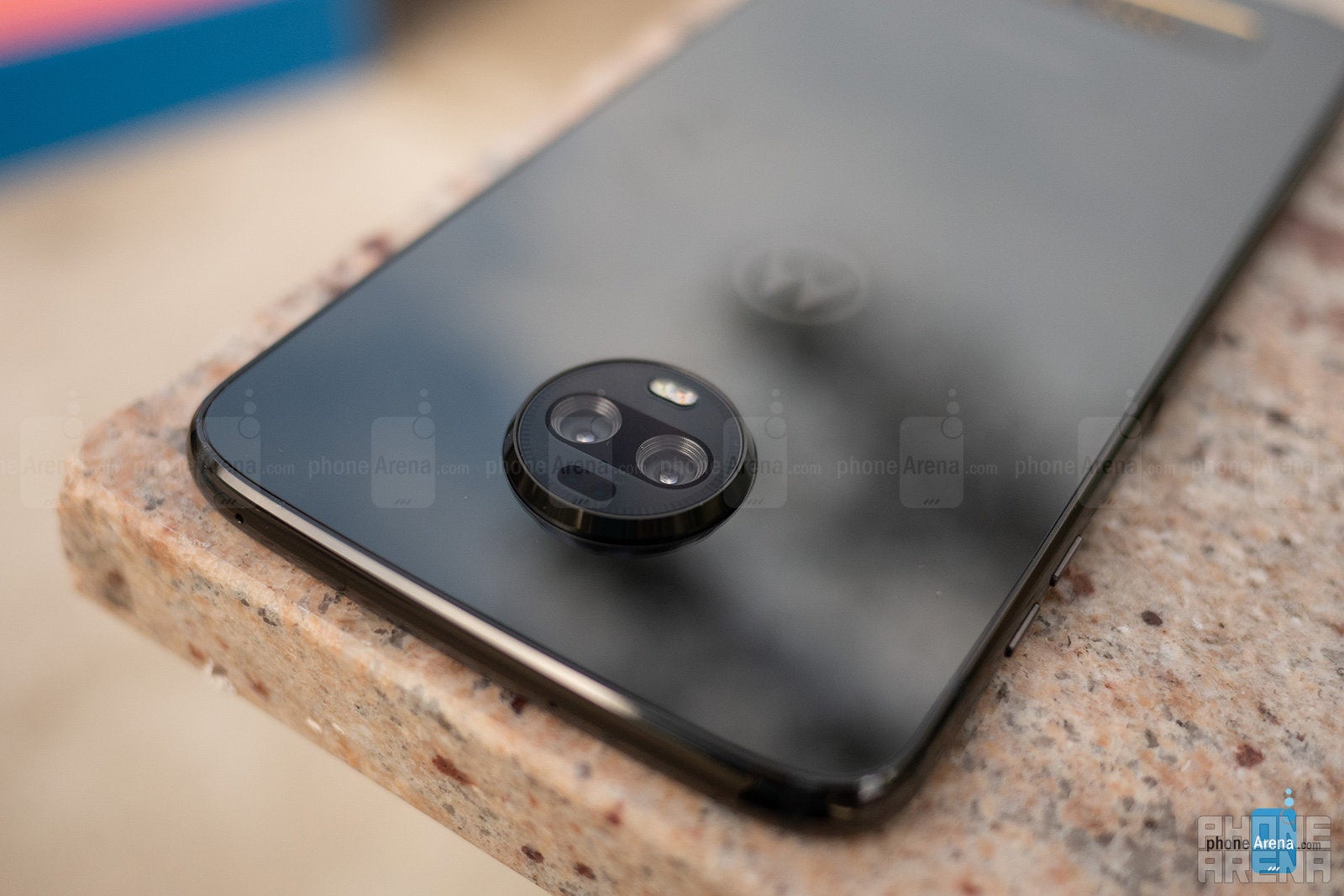 True black-and-white photo capture is possible, as well as a few other features Motorola's thrown in. These include Cinemagraphs, a GIF-creating feature that lets you animate select portions of your photo; spot color, which allows you to color specific parts of a photo and leave others black and white; and the obligatory portrait mode, which applies the coveted background blur to your portraits. New to Moto's camera software scene is a text recognition mode, powered by Google Lens, which gives you the ability to save actual text with the snap of a shutter button. This is separate from the dedicated, built-in Google Lens mode, which features landmark and object recognition for search functionalities only, unlike many phones of today which incorporate object and scene recognition within the regular camera mode to optimize the image composition. Even without such features, the Moto Z3's camera is quite adept.

Images captured on the Moto Z3, overall, are very good. In both high and low-light scenarios, details are sharp, colors are accurate, and exposure is well-balanced. But be aware that in low-light situations, blurry photos are more likely to occur because of the camera's lack of optical stabilization. Overall, the Moto Z3 is a solid point-and-shooter for its category. It will satisfy most crowds and even holds its own well against higher-end phones.

Selfies are similarly well-detailed, and colors are quite accurate. The auto-beauty mode doesn't make a huge difference, but manual settings for that are included if you want to strengthen the effect.
Video

Capable of shooting 4K video at 30 fps, the Motorola Moto Z3 captures very pleasing videos. Details are sharp and colors are vibrant. Image stabilization makes its presence felt too, although it can be a little stuttery at times. Exposure is quite adept, but like its performance in photo capture, highlights can sometimes become overexposed on the Z3. Audio captured was also quite clear, complementing the vivid video.

Slow-motion video capture at 1080p 120fps is also an option with the Moto Z3, as well as black and white capture, and the built-in ability to stream directly to YouTube Live. All are cool, useful, and well-integrated features that are easy to use.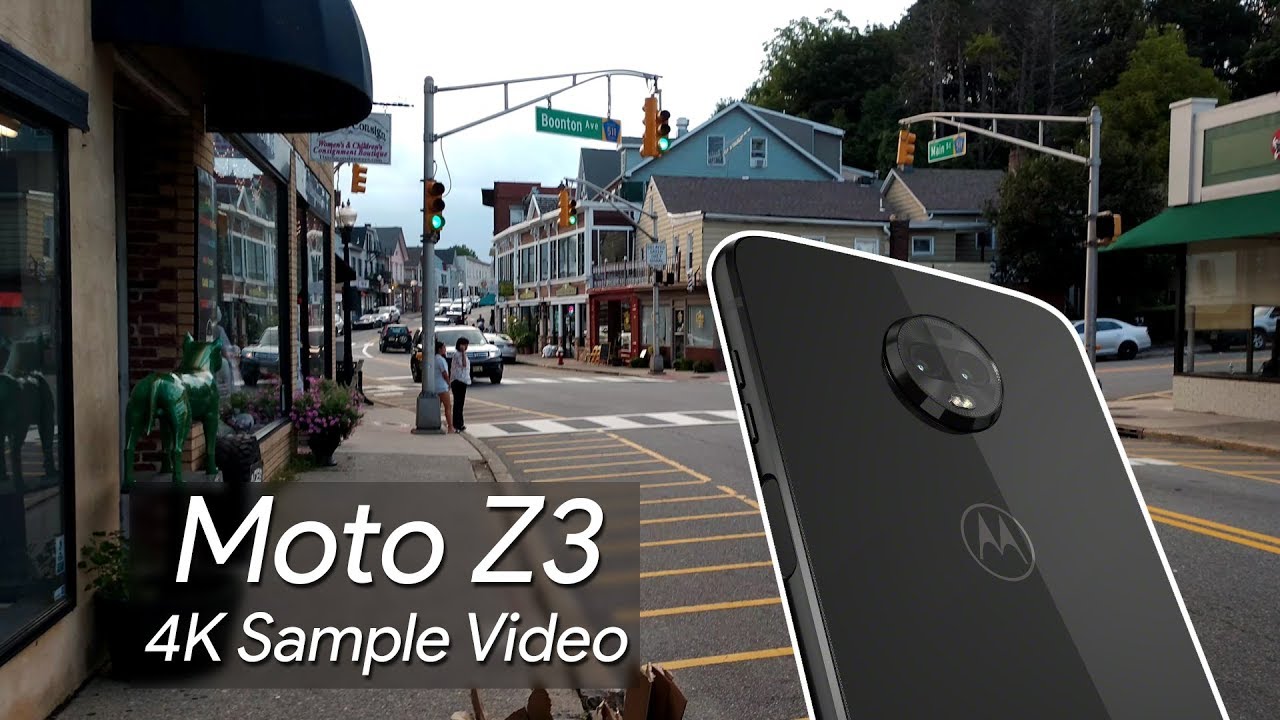 Call

Quality

Calls on the Moto Z3 come through loud and clear – no issues to report on either end of the line. The speakerphone, which doubles as the earpiece, also has a decent set of pipes, making it pretty easy to hear callers clearly in most environments.
Media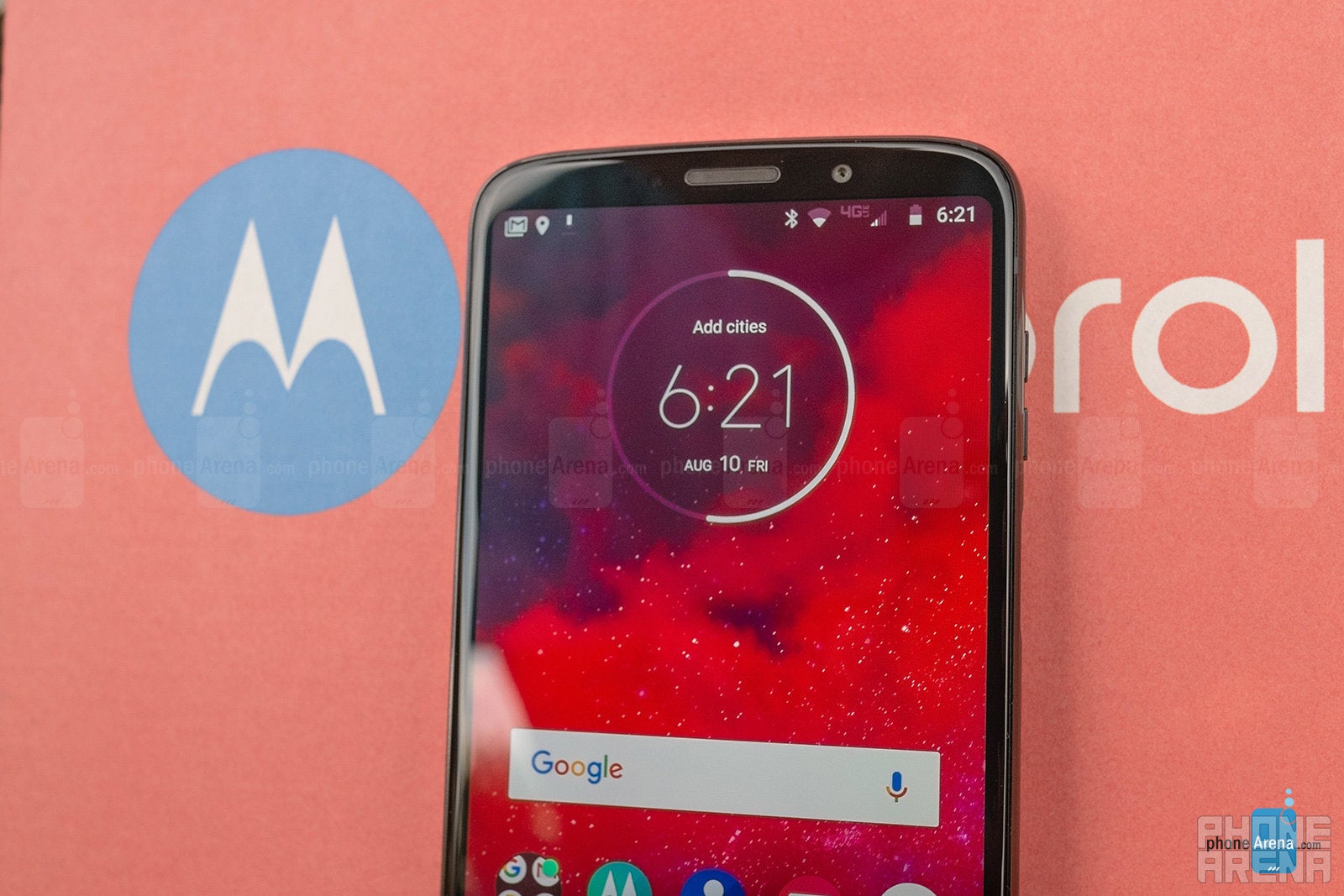 Listening to music, much like making speakerphone calls, is a very satisfying experience – surprisingly so. This double-duty earpiece/speaker pumps out some high decibels with full and clear acoustics to match. We were quite taken aback by it, in fact, and found ourselves listening to music on the speakerphone for a few songs – it was just that satisfying. Of course, at the end of the day, it's still a single speaker on a phone. If you want a more typical musical experience, you may want to invest in the JBL speaker Moto Mod, and fortunately, with the Moto Z3, such expansion is possible.

Battery

Life

Lasting just over 8.5 hours in our custom battery test, the Moto Z3 proves to be a respectable performer in the battery department. Regular to intense usage should still leave you with a full day's use. Recharging with the Turbo Power adapter was also nice, juicing up from 0 to 100 in just about 90 minutes.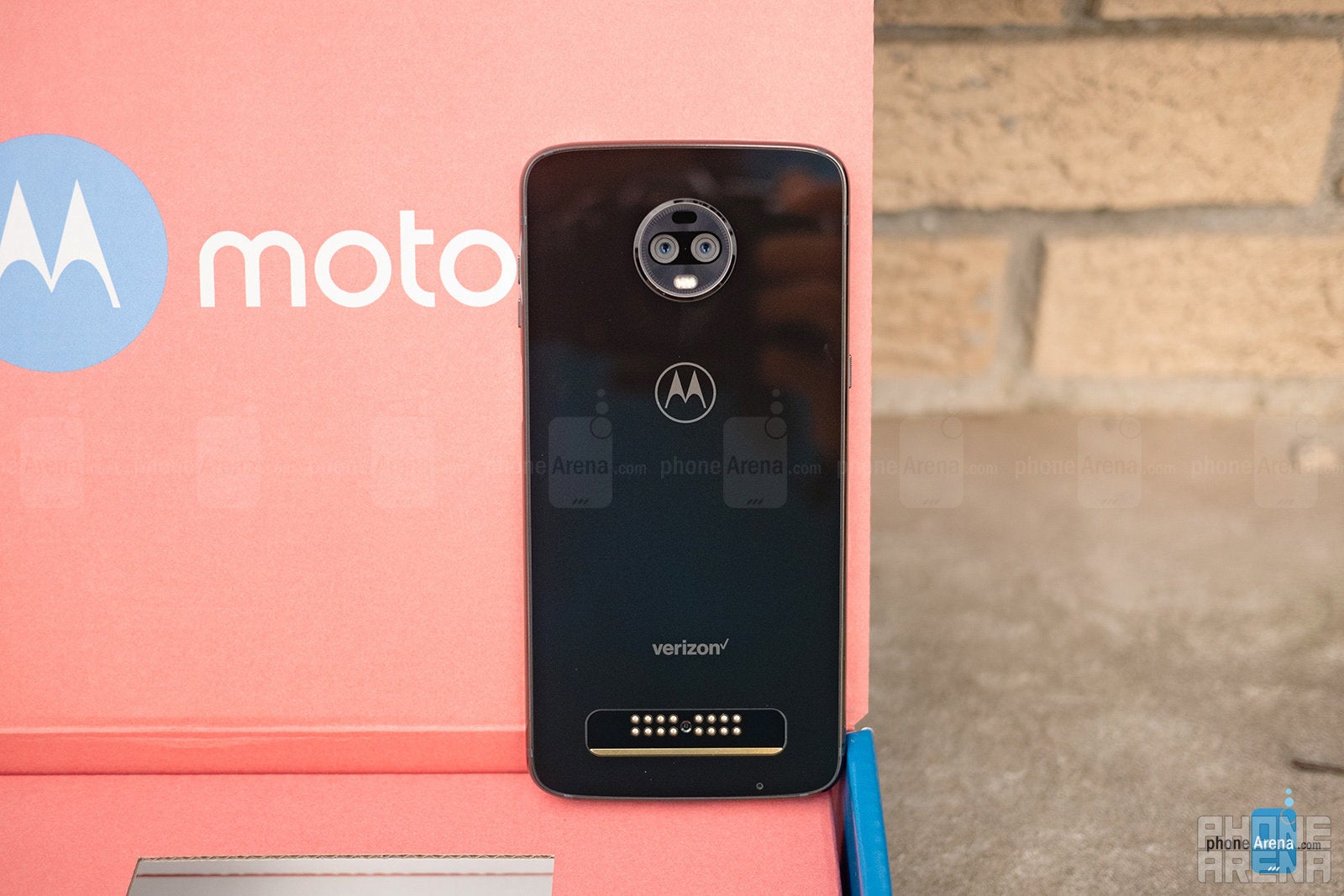 The
Moto Z3
is a solid device – and one worth considering, but not because of its potential to be your first 5G phone at some point in the future. This is a handset that performs well across most areas, even with last year's Snapdragon 835 in it. Sure, there are similarly priced alternatives that give you more bang for your buck – the OnePlus 6 and the
Asus ZenFone 5Z
, to name a few – but if you're set on Verizon as your carrier, neither of them is an option.
If you already own a
Moto Z2 Force
, we'd advise you to keep it. If, however, you're a Verizon-subscribing Android fan looking within the $400-$500 price range, it's really a no-brainer; the Moto Z3 will be a device you'll be very happy to own. The similarly priced Moto Z3 Play isn't a bad alternative as it comes with a Moto Mod that gives you extra battery, but the specs put it below the Moto Z3 on the charts.
Recommended Stories