LG Neon II Review
5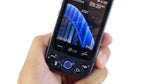 Introduction:
With messaging phones consistently being such a huge draw for consumers, there is no reason why we continue to see a fair share amount of quick messaging devices making it to market sporting some cheap prices. And that's assumed to be the reason why we are seeing the
LG Neon II GW370
for AT&T, with its $29.99 on-contract price, which is replacing its predecessor as LG's most inexpensive messaging option for the carrier. Even with a tempting price point though, it's going to have to excel in some key areas if it wants to draw some consumers to its grasp.
The package contains:
LG Neon II GW370
Wall charger
User Guide
Quick Start Guide
Design:
Fitting for its price tag, the LG Neon II retains most of the same design styles with its predecessor since it has that cheap feeling plastic casing and landscape sliding form factor. Although it doesn't feel too over bearing (0.60" thick), there is some noticeable weight (3.70 oz) when it's placed in the palm, but not to the point worrisome. All in all, there's nothing really enticing about this handset as it clearly doesn't exude something that'll make people stop in their tracks to look.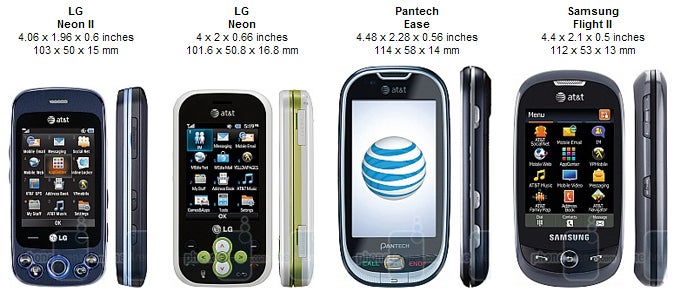 You can compare the LG Neon II with many other phones using our
Size Visualization Tool
.
Even though it resorts to using QVGA (320 x 240) resolution with its
2.4" resistive touchscreen
, detail is pretty good when viewing small text. Moreover, its support of 262k colors manages to radiate decently at all viewing angles. However, you'll still need to shield it in most occasions while using it outdoors in direct sunlight. What really gets us here though, is that aside from punching in numbers for phone calls, you really don't use the touchscreen for anything else. Not cool at all.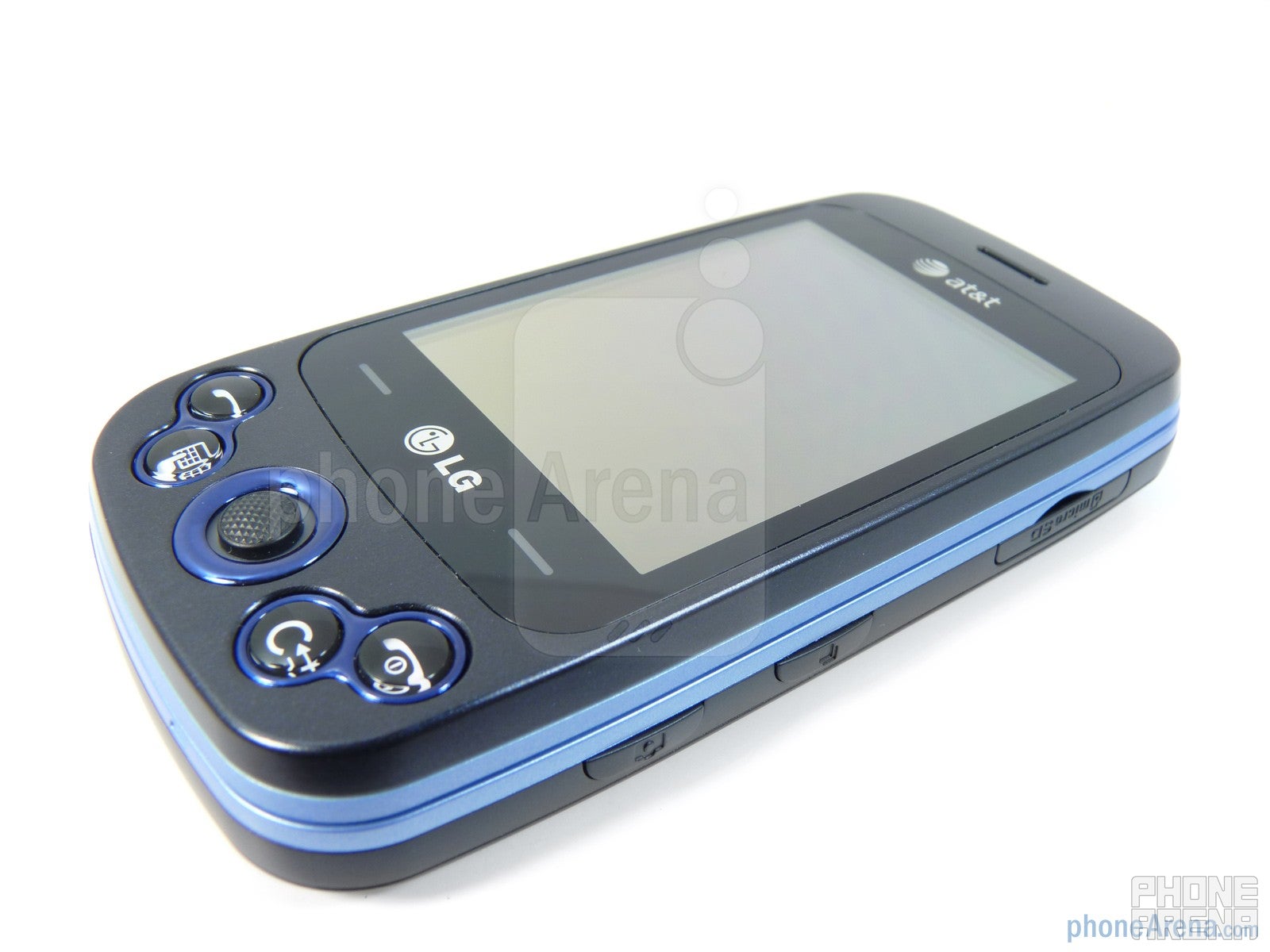 Instead of finding the same d-pad employed by the original, the LG Neon II sports a
joystick which illuminates in various colors
for notifications. It can freely be moved in all directions and offers a good click feel when pressed down. The same feeling applies to the surrounding dedicated circular buttons – which include the send, end, back/clear, and keypad keys.
Both the 3.5mm headset jack and volume rocker are located on the
left edge
of the phone, while the microSD card slot, task menu key, and dedicated shutter button are found on the
right side
. Naturally, all of the buttons are slightly raised and provide a good tactile feel when pressed. Finally, the microUSB port is the sole item found on the
top
side of the phone – which makes it rather difficult in using the phone while charging.
On the
back
, you'll only find the 2-megapixel camera with self portrait mirror. While sliding off the rear cover will give you access to the battery and SIM card slot.
The sufficient sliding mechanism exposes the
physical keyboard
and snaps it into place, but thankfully this time around, we're greeted to a 4-row layout instead of the 3 row one with the original. The circular sized keys are ever so slightly raised to offer a subtle distinction from one another, plus the inclusion of a directional pad enables you to place the cursor more easily than the joystick. However, the annoyance of being unable to type consecutive symbols or capital letters while holding down the "Shift" or "Fn" key makes the messaging process sluggish.
LG Neon II 360 Degrees View: Recommended Stories