HTC Desire C Review
27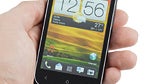 HTC is a company which is almost completely focused on producing high-tier smartphones, but from time to time, it's releasing a little something for the budget market as well. The HTC Tattoo was the first phone to bring some HTC to the low-end segment, then there were the
Wildfire
and
Wildfire S
, which managed to combine an affordable price and HTC's high quality. These were all okay phones, but they were all plagued by the same problem – they weren't powerful enough to deliver a satisfying user experience.
Now, a new model called '
Desire C
' has launched to refresh HTC's budget line-up. It is the latest attempt of the manufacturer to offer something to those users, who aren't willing to spend a fortune on a phone, but would love to experience some HTC love. Let's see what the Desire C has in store for us.
Design:
There are a few things going for the HTC Desire C, and its appearance is one of them. The handset has a very sweet, rounded and compact form, which utilizes mostly plastic, as one would expect in a budget phone. We have the black version, which looks quite cool thanks to the silver frame that's surrounding the screen. However, we don't like the particular feel of the soft-touch matte back side. As we mentioned, the Desire C is quite compact, allowing you to operate it very easily and with one hand only.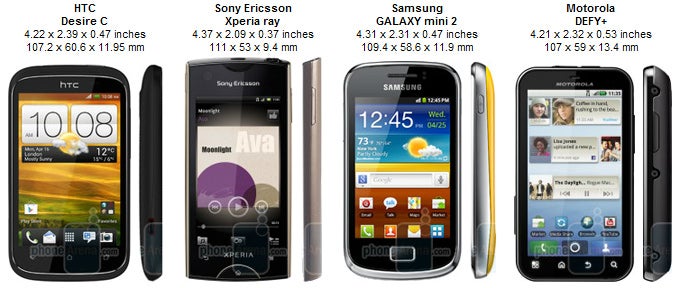 You can compare the HTC Desire C with many other phones using our
Size Visualization Tool
.
The navigation keys on the front side are capacitive, but we didn't experience any problems with them. On the right is the volume rocker, which is also well-made. The same goes for the power/lock key on the top, although pressing it could feel better, because the notch for removing the back cover is situated there as well. It's not a major problem.
All in all the Desire C looks pretty good, and thanks to small details like the eye-catchy red framing around the camera lens (courtesy of the Beats Audio nature of the phone), as well as the subtle HTC logo on the back, it does manage to stand out compared to most other offerings in its class.
Display: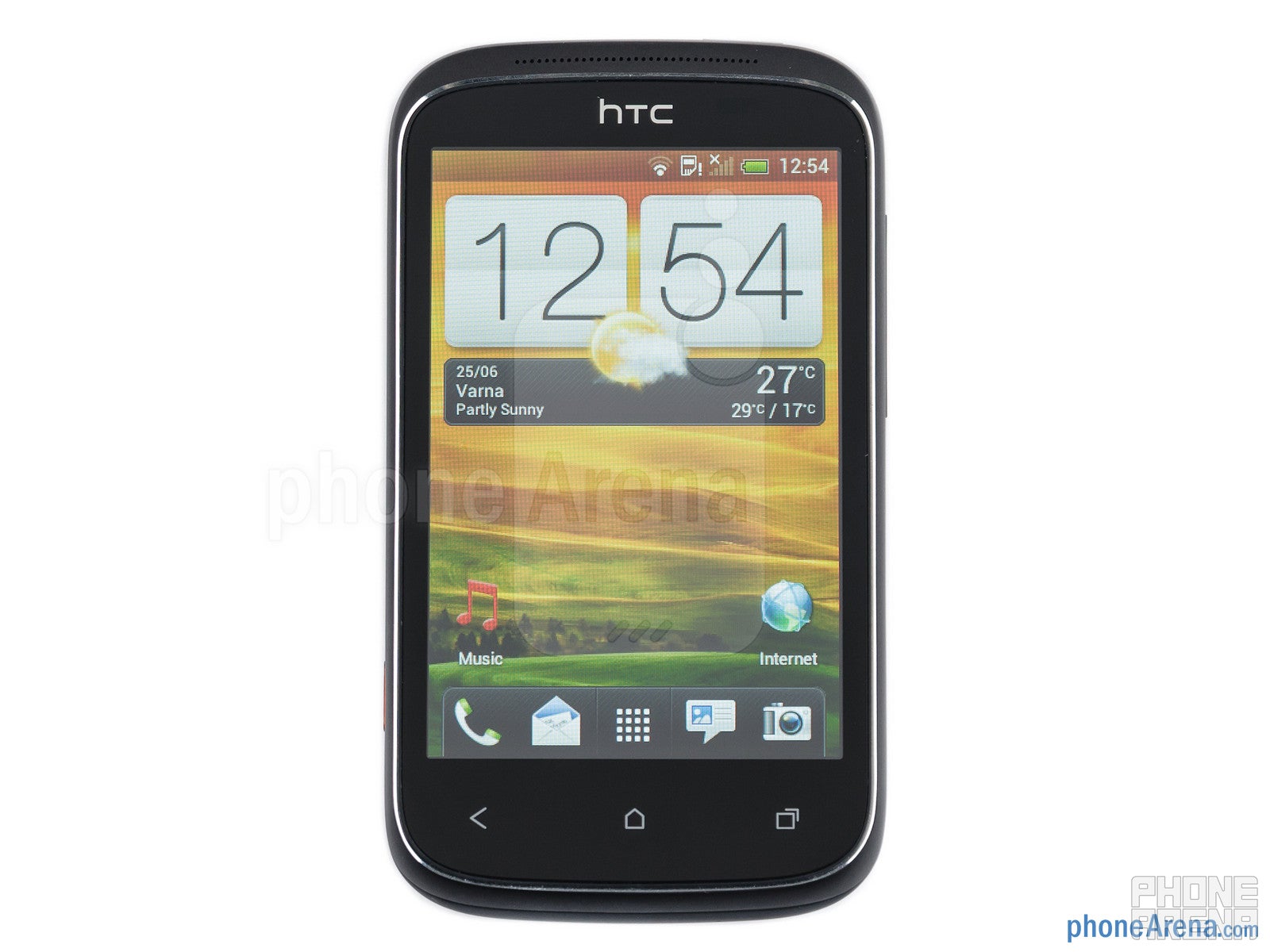 The HTC Desire C packs a
3.5" HVGA LCD screen
of average quality. Its 165ppi pixel density isn't anything spectacular, but isn't too bad either. Colors and viewing angles are fine for the purposes of this device. Unfortunately, we found outdoor visibility to be somewhat insufficient.
Recommended Stories