Apple iPad 2020 Review
7
Another year, another budget iPad, and this new one is truly hard to argue against. It is the best tablet option for people on a budget, and among the best options for students. The 2020 iPad can easily handle any tasks – from writing essays and researching topics simultaneously, to gaming, video editing and even music production.
The 2020 iPad is also fairly versatile, as it supports the first generation Apple Pencil and Apple's Smart Keyboard accessory, both of which add plenty to the experience. At this point, the only significant negatives about the budget iPad is its outdated design and the cost of its accessories.
Apple iPad 2020 design
Although the new 2020 iPad Air 4 got updated with a fresh, modern look similar to the iPad Pro models, the same can't be said about this budget 2020 iPad. It still rocks an extremely outdated design, with giant top and bottom bezels surrounding its non-laminated display.
The lack of lamination means that there is a noticeable air gap between the display and the glass covering it, that is especially visible on the Silver and Gold variants. These both feature white bezels, while the Space Gray color variant has black bezels instead, which blend with the black air gap, thus hiding it.
Regardless, it's still a comfortable iPad to hold and use, as its glass front and aluminum back feel as premium as always. In its top bezel, we find the exact same 1.2-megapixel FaceTime camera from last year's budget iPad. On the bottom bezel is a physical Home button, which is also a first-generation Touch ID fingerprint sensor. On the top side of the 2020 iPad we find a welcome headphone jack and a Power button. On the right side are the two volume keys and on the left side – the Smart Connector, which is used for connecting with certain keyboard accessories.
The two "stereo" speakers this iPad has are both on its bottom side, which means that we still miss out on a true stereo experience when watching content in landscape mode, as both will fire to your right. And finally, on the back of the 2020 iPad we have a proud Apple logo and the same 8-megapixel main camera from last year's budget iPad.
Apple iPad 2020 display
This 2020 iPad comes with the same 10.2-inch LCD display as last year's. It's nice and sharp, at a resolution of 2160 x 1620. Because of its 4:3 aspect ratio, it's perfect for desktop internet browsing, writing essays and general productivity, but less than ideal for watching movies and videos. Those are normally more suited for widescreen displays, so on this iPad, you will have to settle for black bars above and below any videos. Netflix allows pinch-to-zoom, which crops the movie you're watching so it would fill the display, but then you won't be able to see the entire picture.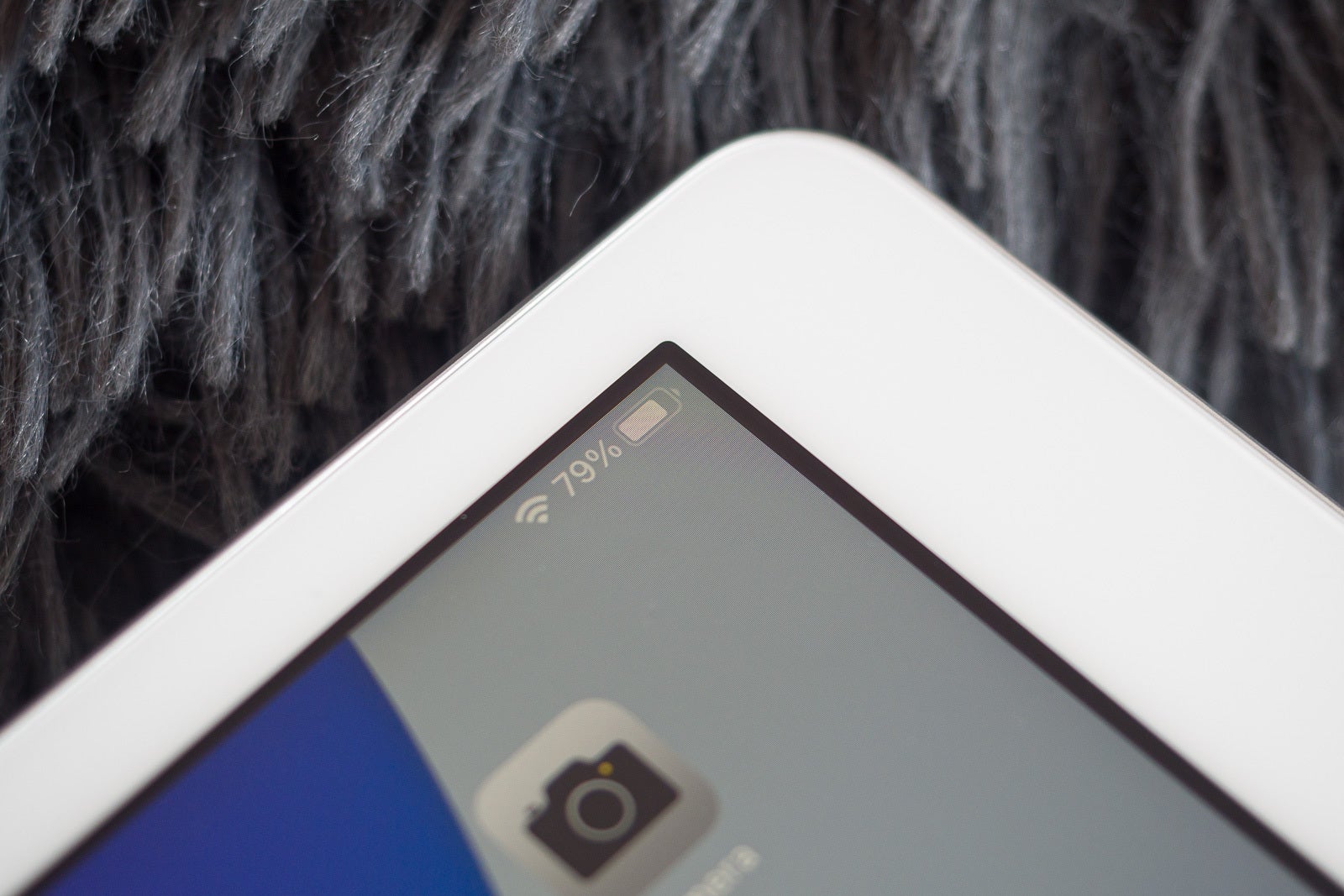 If you're after a simple tablet for watching videos, this may not be the ideal one. But if you want a tall display for better productivity and desktop browsing – it may be.
Although the display of the 2020 iPad can get very bright, it's also highly reflective, making it especially hard to see in sunlight. But indoors, even if it hasn't really been updated from last year's budget iPad, it's still a joy to look at and interact with.
As with the 2019 10.2-inch iPad, it doesn't have True Tone support, which is a feature that adjusts the color and intensity of the screen to better match your surroundings and make it more natural to look at, but it does have Night Shift. That feature adjusts the color temperature of the display so it would appear "warmer" at night, which is said to be less straining on the eyes.
Display measurements and quality
Apple iPad 2020 software and performance
This 8th generation iPad comes with iPadOS 14 out the box, so there are a few new exciting features to check out. The home screen widgets have been redesigned to take advantage of the large screen, showing more information than before, and several can be stacked on top of one another for quick access.
Apps like Files and Photos are now also more appropriately designed for this form factor, sporting sidebars and pull-down menus that make for a more intuitive computer-like experience, instead of still featuring an iPhone interface meant for the iPhone.
Arguably the most notable new feature, Scribble, involves the Apple Pencil. It allows Apple Pencil users to write with it in any text field, instead of having to switch between the Apple Pencil and an on-screen keyboard. For example, when browsing Safari, you can now just handwrite something in the search bar with your Apple Pencil, and it will accurately be converted into type. I use the word "accurately" because I tried purposefully writing chicken scratch and Scribble still recognized the words perfectly, and was fast to convert them to type.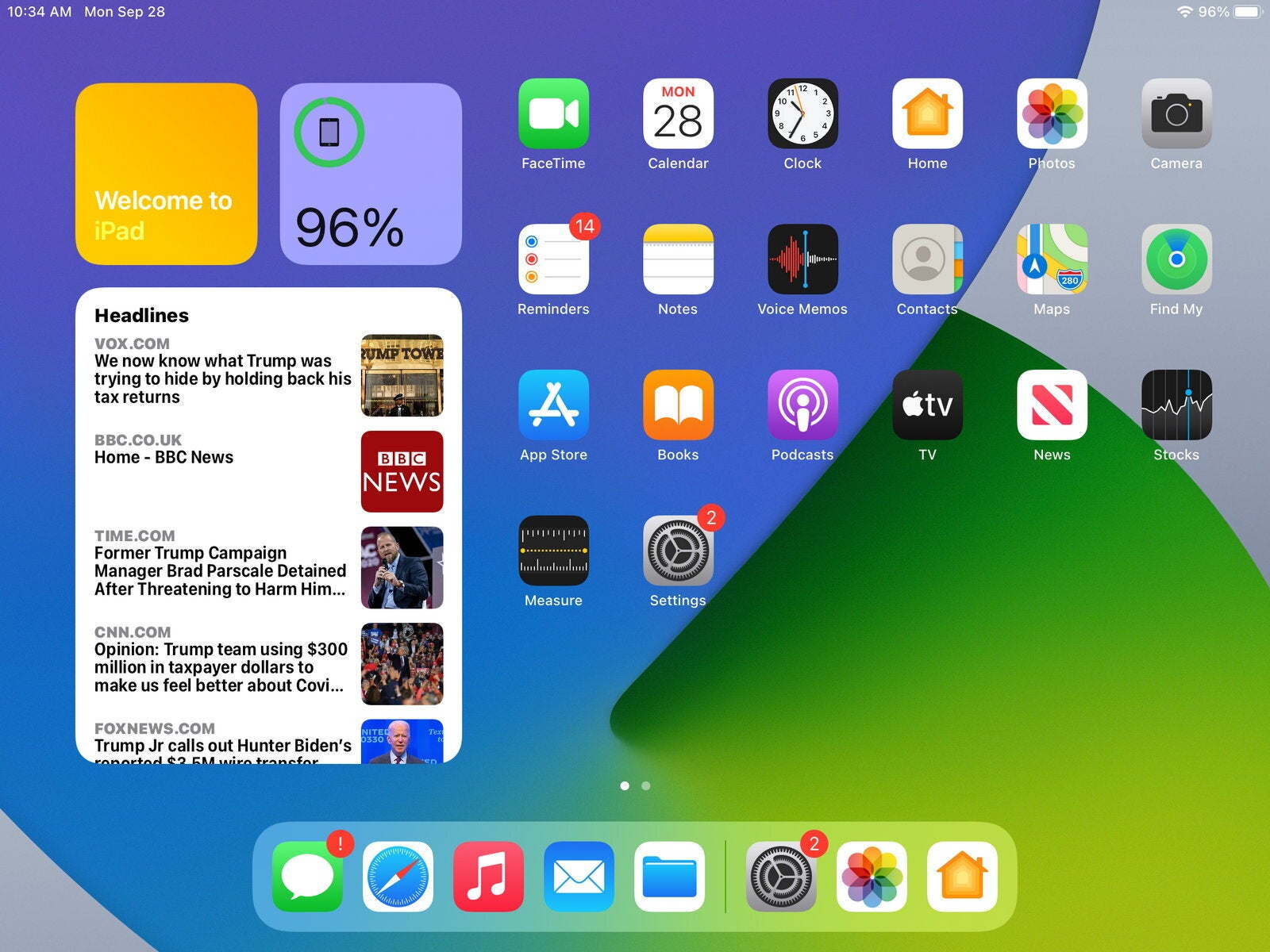 As for the general performance of this iPad, it is impressive, especially considering its price. It now rocks Apple's A12 Bionic chip, which was first introduced in 2019 on the iPhone XS series. It outperforms every other tablet in this price range, and, as mentioned earlier, can handle pretty much any tasks you may want to do on iOS. Video editing apps like LumaFusion work perfectly, and so do the many other iPad-exclusive professional apps. Adobe Photoshop, Affinity Designer for iPad and ProCreate are all available here and not on Android tablets, which is something to consider if you're the creative type. And again, they all run as smoothly on this budget iPad as they do on the iPad Air and iPad Pro. But, of course, you may face certain limitations, such as the number of video layers you can edit at the same time, or how many image layers you can create in ProCreate. Those numbers will be lower on this budget iPad.
Lastly, multitasking hasn't really changed on iOS 14. You can run two apps side-by-side (which Apple calls Split View), and a third one in a pop-up window (Slide Over). A video can additionally be played in picture-in-picture, which is something Netflix, Safari and YouTube Premium support, among other apps.
Apple iPad 2020 speakers, ports and fingerprint sensor
Speaker quality is important to me, and I'm sure it's important to many of you. This time around, I'm a bit disappointed with how the speakers on the 2020 iPad sound, and it's not just because they're both on the bottom of the tablet.
Although they're likely the same speakers from last year's budget iPad, they just don't hold up that well in 2020. Along with this iPad I've been using the Samsung Galaxy Tab S6 Lite, which is also a budget 2020 tablet, and it not only has each speaker on a different side of the tablet, but they sound much fuller and richer. This iPad's speakers in comparison are too tinny and lack the punch I've come to expect even from the cheaper tablets of current year.
As for ports, we get a headphone jack and a Lightning port. This could be the last iPad to feature a headphone jack, by the way, since even the new iPad Air 4 doesn't anymore. As mentioned earlier, we also have a Smart Connector for use with certain keyboards, such as Apple's Smart Keyboard and the Logitech Combo Touch Keyboard Case. The latter even has a trackpad, so if you want to turn your 2020 iPad into a laptop-like device, you can.
For unlocking the iPad with a fingerprint, we still have the first generation Touch ID built into a physical, clicky Home button. It is fast and works very well.
Apple iPad 2020 cameras
Like last year's budget 10.2-inch iPad, this one sports the same 8-megapixel main camera and 1.2-megapixel FaceTime camera. The main one produces acceptable photos and can film at a resolution of 1920x1080, at 30 frames per second. You would definitely find your smartphone way more preferable for photo-taking and video recording than this iPad.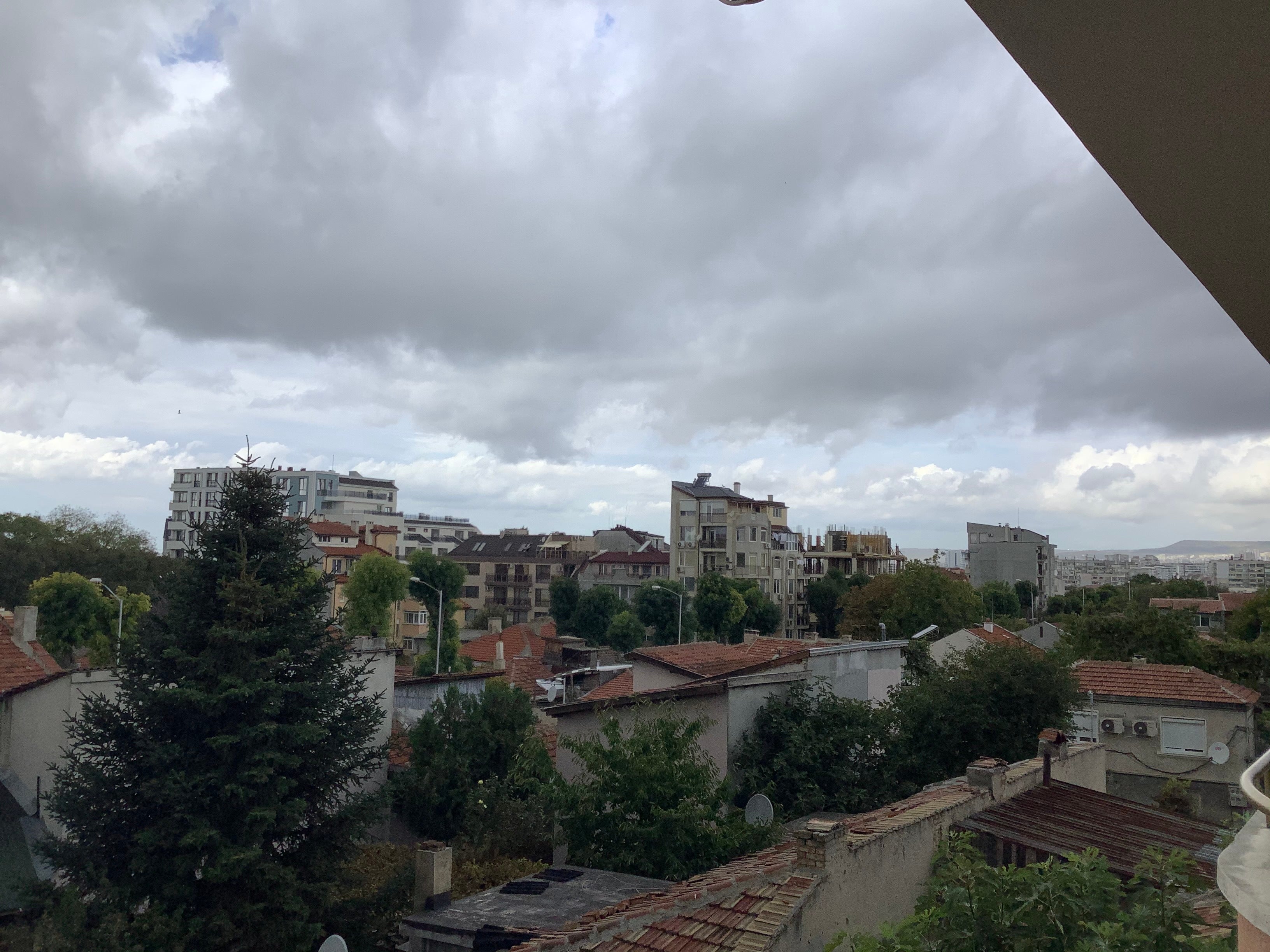 The iPad sports an 8-megapixel main camera
The front (FaceTime) camera takes pretty low-resolution selfies and is also generally here just for the occasional video call, not much else. And for video calls, it's adequate enough. Thankfully, people aren't generally that interested in cameras on tablets, plus we've come to accept that poor cameras on budget smartphones and tablets are a given. Especially when the important features, such as screen quality and performance are on point.
Apple iPad 2020 battery life
As always, Apple claims up to 10 hours of surfing the web on Wi‐Fi or watching videos, and that's a fair estimate. On a single charge, this iPad lasts me about 9 and a half hours of heavy usage, much like last year's budget 10.2-inch iPad did.
This means that students and professionals needn't worry about battery life at all, because the 2020 iPad can, and will last them a full work day or a school day, with enough battery life to spare for a movie watching session afterwards.