YouTube Music can now play local files on Android, finally
3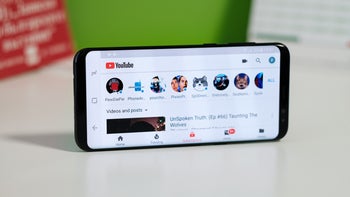 The phase-out of Play Music in favor of YouTube Music has been a long time coming, though Google's actions towards this goal haven't been particularly quick or decisive up to this point. However, with the latest update, YouTube Music has gained an important feature that brings it closer to being Google's one and only music streaming service (someday). We're talking about the ability to play local files on your Android phone – something so basic, yet so elusive.
As spotted by
MSPoweruser
, the latest update for YouTube Music has added local music integration to the app. The feature can be found under the "Library" tab and allows you to play music files that are stored on your SD card or the internal memory of your Android device.
Previous updates to Google's up-and-coming music streaming app allowed it to be used for playback when opening audio files on your phone, but it didn't have a built-in local content browser, which is the biggest change in the latest iteration.
Upon launching the local content browser in YouTube Music, you'll notice a message that reads,
"These songs can be played on their own, but can't be added to queues or playlists with songs from YouTube Music. They also can't be cast to another device."
This limitation is rather odd, considering the Google Play Music allows for playlists that seamlessly mix on-device songs with tunes from the cloud. This could change in future updates, or could be a strategy to bolster the streaming subscriber base.
Another omission that should (hopefully) eventually make it into the YouTube Music app is the ability to migrate your library from Google Play Music.
The local music browser is not yet available worldwide, and seems to be enabled by a server-side switch on Google's part.