webOS 1.2: LED notifications alert in gesture area and remote app kill
2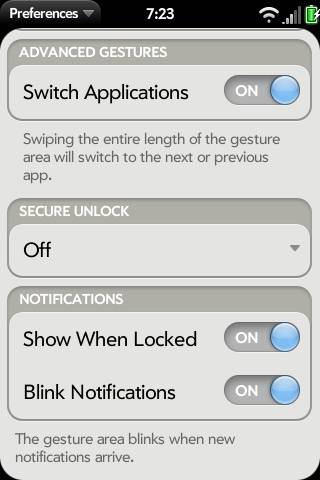 Leaked information about the webOS 1.2 upgrade has appeared and it looks like the browser has been improved, there is support for paid apps, the edit menu now has a "select all" option and there is support for find-as-you-type in email. Also discovered was a comment in the code that disables an LED alert for notifications. Simply removing the disabling comments around the line "The gesture area blinks when new notifications arrive," found in the
securityconfig-scene.html
file, will allow you to see a menu where you can turn on the notifications alert.
Another finding is that Palm has written into the code, a way for the company to remotely remove apps from your phone. This is a power that hopefully the firm uses wisely. The line reads ""Palm had to delete this application from the App Catalog and yourdevice. If you paid for this app, your money will be refunded," discovered in the
apprevokedalert_scene.html
file.
source:
PalmInfoCenter
via
BGR