uTorrent Alpha adds easy drag-and-drop to iOS and Android
4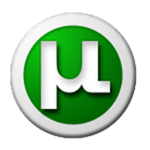 uTorrent is one of the most popular BitTorrent clients available made by the BitTorrent company itself. It seems that BitTorrent knows that the world is moving mobile, so it's making it's product play more nicely with mobile devices, adding support for both iOS and Android devices.
The newest Alpha build of BitTorrent has added the option to easily drag-and-drop downloaded files from your desktop to your iOS or Android device. Unfortunately, for now you still have to make sure you find mobile compatible files before you transfer files. So, for now you'll still have to rely on apps like OPlayer or Movie Player on iOS to play various video codecs, or RockPlayer on Android. However, the BitTorrent crew is planning to add file conversion to a future paid version of uTorrent.
Of course, we'd like to remind our readers that we can't support the use of BitTorrent for anything illegal, but if/when you do find yourself using the protocol to get something, uTorrent seems to be a nice option, especially with the uTorrent Remote app available for Android.