uCiC is the social networking app to open before a night out
1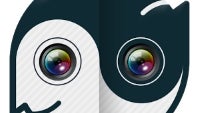 The idea behind uCiC is simple enough - select a user anywhere in the world and ask a question, receiving a video or photo in response. With this clever tactic, one is able to connect with actual people from the place of interest, while stepping past the information clutter of regular and social media. Think of it as having your local guide, comprised of a number of people sharing queries and snaps with you, without beaming any unnecessary information you may consider overkill.
Unlike other apps that insist on, you know, "friending" people, uCiC lets you remain anonymous, without making permanent connections or engaging in private messaging. A Karma points system lets you earn scores by helping users explore your location, and said scores come in handy when you start queries of your own.
The app itself is reasonably polished, working fast with the Google Maps API and scanning for users in your area. Once you've logged in with your social network account (Facebook, Twitter, or Google+), you simply search for a location, select a user and start asking around.
uCiC demonstrated its potential in January, at the height of the Ukrainian unrest. Using the app to reach out to a user in Donetsk, the uCiC team was able to receive photos and videos of the area, getting a first-hand account of what it was like to be in the middle of the crisis.
The app is free and can be downloaded on Android and iOS devices.
| | |
| --- | --- |
| Developer: Snapwise | Download: Android, iOS |
| Category: Social | Price: Free (with in-app purchases) |