If you're looking to switch from Verizon to T-Mobile, you might want to hurry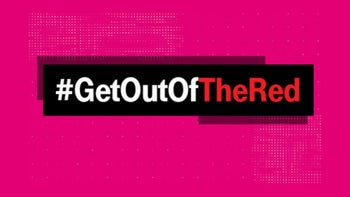 Why do all good things come to an end? That's a rhetorical question you might start asking yourself in just a couple of days, when T-Mobile is apparently set to terminate a network-switching program that's been around for ages.
We're talking about #GetOutoftheRed, a killer deal allowing Verizon subscribers to jump ship without worrying they'll need to pay massive termination fees. As suggested by
a verified T-Mobile employee on Reddit
and detailed on the "Un-carrier's" own
official support webpages
, you only have until Thursday, October 31 to take advantage of the promotion and activate a new line of Magenta service on a number brought in from Verizon.
The actual activation must be completed by October 31 and the number port-in submitted by November 7 to qualify for up to $650, yes, six hundred and fifty bucks on a virtual prepaid Mastercard to pay off what you owe Big Red for a device purchased on an installment plan from the nation's largest wireless service provider.
You'll then be free to use said phone on T-Mo without restrictions or having to spend anything extra... as long as we're talking about an iPhone SE, 6s, 6s Plus, 7, 7 Plus, 8, 8 Plus, X, XR, XS, XS Max, Google Pixel, Pixel XL, Pixel 2, 2 XL, Pixel 3, 3 XL, Samsung Galaxy S8, S8+, Note 8, S9, S9+, or Note 9.
That's a pretty lengthy list of devices eligible for a carrier switch at no cost (or at least at a massive discount), and the deal's terms and conditions are fairly straightforward and easy to meet as well. As such, it's definitely sad to see Get Out of the Red go, but knowing T-Mobile, a replacement offer of some sort is probably already in the pipeline. After all, it's exactly programs like this and the slightly less advantageous Carrier Freedom promo, which also requires an eligible trade-in, that have presumably contributed greatly to
T-Mo's constant customer growth
in the last few years.

Besides, John Legere teased a mysterious New T-Mobile Un-carrier 1.0 move for November 7 during yesterday's Q3 2019 earnings call, and the timing here suggests whatever's in store has some sort of a connection to the end of the #GetOutoftheRed program.