T-Mobile adds 754K net new phone customers during another strong quarter
1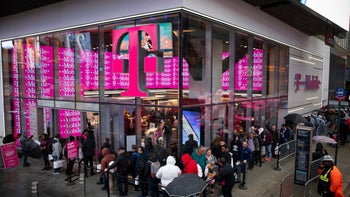 T-Mobile, which has been the fastest-growing of the four major U.S. carriers,
released its third-quarter earnings this afternoon
. The carrier counted 754,000 branded postpaid phone net additions during the quarter. While that was 20,000 lower than the number it reported for last year's third quarter, it is the 23rd consecutive period that has seen T-Mobile lead the industry in this metric. In addition, the nation's third-largest wireless provider had 1.1 million branded net new additions (again, best in the industry), 62,000 branded prepaid net additions, and a total of 1.7 million net new additions from July through September. This represents the 26th consecutive quarter where T-Mobile had over 1 million net new additions. T-Mobile' record low (for the company) postpaid phone churn of .89% was down from 1.02% during the same quarter last year.
Service revenue for T-Mobile came in at $8.6 billion during the three month period, a company high and the 22nd consecutive quarter where T-Mobile lead the industry in annual revenue growth by percentage. The company did sell fewer devices from July through September, but with the growth in service revenue, it was able to grow total revenue by 2% to $11.1 billion. Net income rose 9% to $870 million while earnings per share increased the same percentage to hit $1.01 per share. Branded Average Revenue Per User (ARPU) was essentially unchanged at $46.22 as the number was impacted by the free Netflix plans offered to qualifying accounts and the taxes and fees that T-Mobile pays in lieu of the customer on certain plans with AutoPay.
T-Mobile hopes to pick up 2.5GHz mid-range spectrum once the Sprint merger is approved

Some of the information that T-Mobile mentions about building out its 5G network has been touched on by us in several stories. First, the carrier says that it now blankets 99% of Americans with its 4G LTE signal. Right now, it is using its low-band 600MHz spectrum and ultra-high mmWave airwaves to finish creating the first nationwide 5G network in the U.S. that will launch next year. Low-band spectrum travels farther and penetrates buildings better than higher frequency signals. On the other hand, the latter can handle more traffic and provides faster download data speeds. What is missing is some mid-band spectrum and that is the key to T-Mobile's proposed merger with Sprint. Once it closes on the transaction (if it ever does), T-Mobile will own Sprint's hoard of 2.5GHz mid-range airwaves. If the merger is blocked by a lawsuit that will start on December 9th, T-Mobile could try to get the FCC to auction off some additional mid-range airwaves.
T-Mobile currently offers 5G service using mmWave signals in six cities including New York and Los Angeles, and recently announced that it will
exclusively carry the OnePlus 7T Pro 5G McLaren edition
in the states. While it has been using mmWave for its early 5G rollout, the carrier has already run successful 5G data sessions using its 600MHz spectrum.
"Q3 2019 was another blockbuster quarter for T-Mobile! Once again we set new records, including our 26th quarter in a row with more than 1 million net additions. And the Un-carrier is leading the industry in postpaid phone net adds - again. Our team has been hard at work deploying 600 MHz spectrum and we have accelerated our plans to launch a foundational layer of 5G nationwide later this year. On top of that, the tremendous benefits of our merger with Sprint are just as compelling today as when we announced the deal and we look forward to completing the remaining steps so the New T-Mobile can get started delivering the incredible benefits to American consumers!"-John Legere, CEO, T-Mobile
T-Mobile expects to report 4.1 million to 4.3 million net new postpaid additions for this year, up from its previous estimate of 3.5 million to 4 million. Investors have had a tepid response to today's earnings report with the stock down 37 cents in after-hours trading to $82.02. The stock hit an all-time high during the regular trading session at $83.12.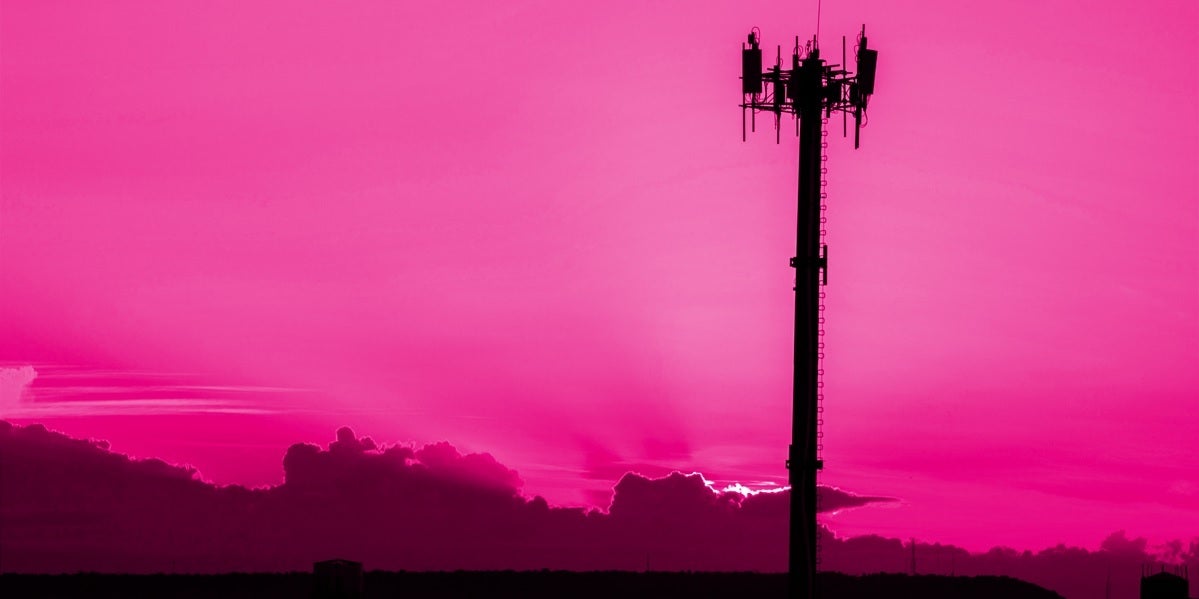 T-Mobile is currently using its 600MHz and mmWave spectrum to build its 5G network
At the end of the third quarter, T-Mobile counted a total of 84.18 million customers. That is a 9% increase from the 77.25 million it had at the end of 2018's third quarter and an increase of 1.36% from the 83.05 million subscribers it reported at the end of last quarter.