T-Mobile vs Verizon 5G download speed and coverage tests scorch the Galaxy S10 5G
9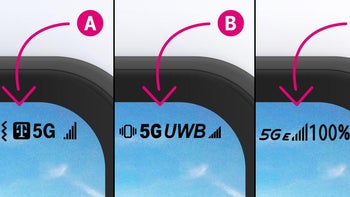 T-Mobile recently became the fourth major US carrier to
flip the 5G switch
, and the wait has been worth it, judging from tests run around New York City. While all four carriers now consistently log 200Mbps+ on their limited 5G networks, T-Mobile managed to provide the most uninterrupted coverage, the tests showed. For these, apps with general availability like Speedtest were used, as well as video download times measured.
Verizon vs T-Mobile vs AT&T and Sprint 5G coverage
It is easy to explain why. While Verizon had to talk the Chicago municipality for small cell buildouts on existing lamp posts and the like, T-Mobile just used the decades old infrastructure it had from the times it was Omnipoint way back in 1999.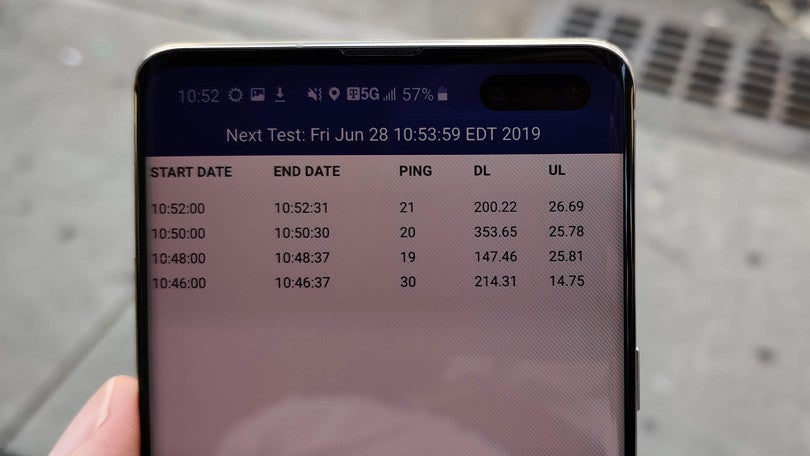 T-Mobile prides itself in the most unapologetic 5G logo
It has a dense network of small cells on lower buildings that it has now retrofitted for the 5G era, so the
PCMag
tester managed to walk more than a mile without dropping the 5G signal, and T-Mobile's
Twitter
account is pretty proud about it. Compare that to Verizon where 5G coverage barely extends two blocks, or even Sprint, which covered about half a mile radius in the tests.
Sprint, however, covers more people in the all-important sub-6GHz spectrum than anyone, about 11.5 million at the moment, making it the current 5G champ in the US in that respect, with about 2,180 square miles of a 5G blanket in total. Sprint launched its True 5G Network at the end of May 2019 and because it uses mid-band spectrum as the underlying technology for the network, it has been able to offer the widest 5G coverage of all US carriers at launch.
In contrast, rivals Verizon Wireless and AT&T rely on complicated millimeter-wave tech that delivers incredible speeds, but you get coverage only in very near proximity to a 5G node, something that Sprint harshly, but correctly describes as a "hotspot 5G network". Sprint meanwhile kicked off its 5G network with a launch in four major US cities: its home market of Kansas City, as well as Atlanta, the Dalls-Fort Worth metropolitan area, and Houston.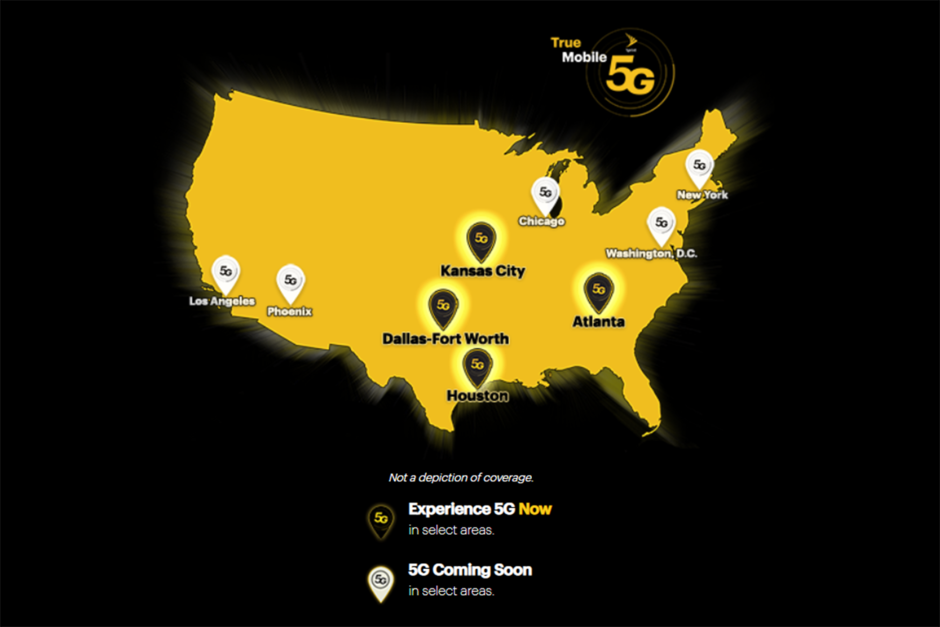 Verizon vs T-Mobile vs AT&T 5G download speeds


CNET
ran their own 5G download speed tests (uploads are all on LTE for now), and found out that Korea has the best speed/coverage ratio. While AT&T pegged the fastest, 1.8Gbps peak, it was in a controlled scenario, and Verizon's 1.3Gbps came from a certain area in downtown Chicago that has been the poster kid for its 5G rollout.
In Korea, meanwhile, 5G is available on all three major carriers with more than a million people already using the Galaxy S10 5G, V50 and others, and the networks still clocked a 618Mbps peak. T-Mobile notched a bit below, 583Mbps peak in New York but, as we mentioned, coverage was pretty good.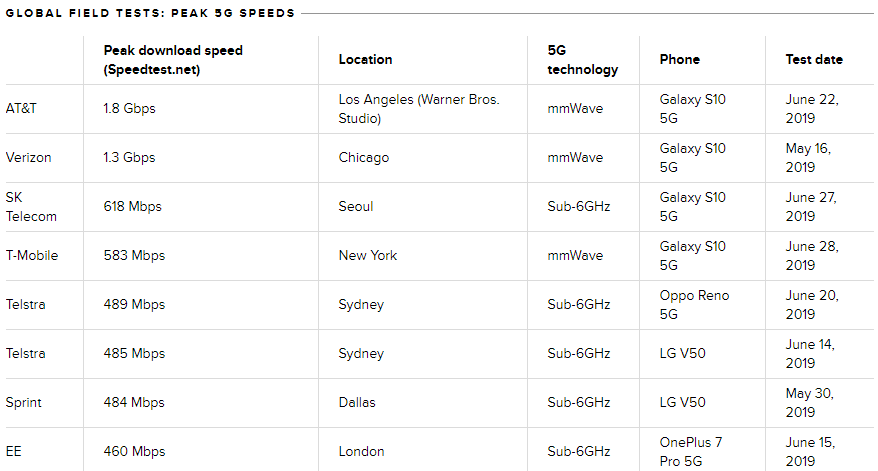 5G is hot and overheating
The other interesting tidbit besides speed and coverage was the performance of the very phones that were used to test the 5G networks with. Samsung's top of the line Galaxy S10 5G model, for instance, often fell back on the 4G modem as a precautionary step in the hot weather, and that was observed in both the
CNET
and
PCMag
testing of 5G speeds at various locations.
The thing is that the current way of implementing 5G in a phone is to tack on extra components that have their own cooling challenges, rather than integrate the 5G modem into the processing chipset, that's further down the road. Thus, the 90 degrees weather in New York and other places played a trick on the 5G connectivity, and the testing phones constantly had to fall back to 4G in the extreme temps. Talk about not ready for prime time.
Recommended Stories