T-Mobile customers have crazy cheap movie and concert tickets to look forward to
1
The next round of weekly T-Mobile perks, freebies, and discounts offered to all customers with absolutely no strings attached is only six days away, which means you may want to already start saving for your chance at
crazy cheap concert and movie tickets
.
You'll obviously not spend a great deal of money, but you might need some preparing before jumping on $20 a pop tix to Live Nation shows from popular artists and bands like Brad Paisley, Hootie & The Blowfish, Nelly, TLC, and Flo Rida, Santana, or Wiz Khalifa. These are only
a few of the choices you'll get on April 30
, mind you, with a T-Mobile Tuesdays app visit required, followed by saving the specific Live Nation offer, and then redeeming it within 24 hours on the official website of the global entertainment company, where you'll actually be able to select the concert you want to attend in exchange for a measly 20 bucks.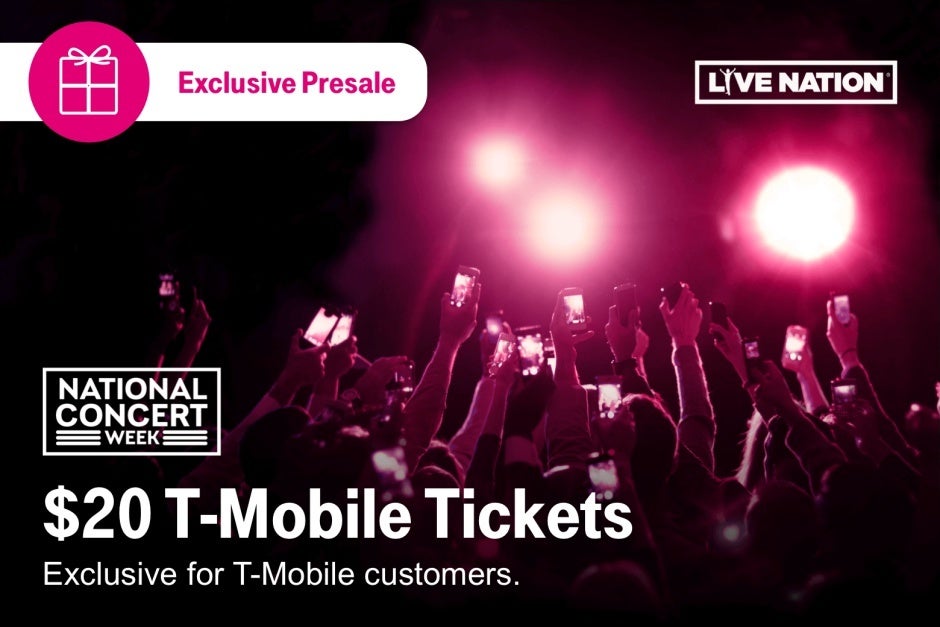 If that feels too rich for your blood or you're simply not into live music that much, perhaps T-Mobile can reward your loyalty with a $4 ticket to John Wick: Chapter 3 - Parabellum or Long Shot, a well-reviewed upcoming romantic comedy starring Seth Rogen and Charlize Theron as one of the most far-fetched film couples in recent memory. As always, cinema discounts are offered in partnership with Atom, Fandango's fast-rising arch-rival.
Believe it or not, that's not all you can claim in the T-Mobile Tuesdays app on April 30, as 1-800-Flowers will also allow the "Un-carrier's" subscribers to take $15 off select items and receive free shipping on their orders. Finally, you may want to remember about your recurrent Tuesdays deals, including your free taco from Taco Bell, medium latte from Dunkin', and $0.10 discount per gallon of Shell gas.
Sprint's Pizza Hut reward
no longer feels that hot now, does it?