T-Mobile One Plus International add-on is going away, taking unlimited LTE hotspot with it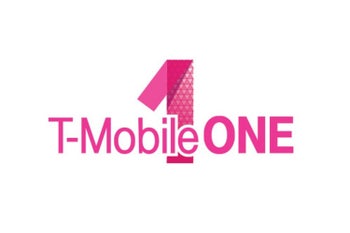 Even though T-Mobile has stated time and time again over the past couple of years that one of its main goals is to reduce confusion around what type of plan suits the needs of the average customer, the "Un-carrier's" options are starting to look more and more similar to those of the "conventional" carriers.
Gone are the days when T-Mo advertised "ONE" plan to rule them all, with a stripped-down
Essentials option unveiled earlier this week
, as well as fairly convoluted One Plus and One Plus International add-ons available for a while now.
Then there's the possibility to combine your standard T-Mobile One line with Stateside International Talk services, not to mention special pricing for elderly customers with the
Unlimited 55+ plan
and exclusive discounts for members of the military and their families.

All things considered, it should come as good news that T-Mobile is looking to eliminate a mostly repetitive service add-on. Unfortunately, at least one popular feature appears to be going away with T-Mobile One Plus International.

"Magenta" claims "almost all of the features from One Plus International" are also "available on One Plus", with Stateside International Talk covering everything else. But that's not entirely true, as Stateside International Talk lacks the unlimited 4G LTE mobile hotspot data included in the One Plus International plan enhancement.

On the bright side, while the soon-to-be-discontinued One Plus International add-on costs $25 per line per month, Stateside International Talk is only $15, offering unlimited calls to landlines in 70+ countries, as well as mobile lines in 30+ countries, and unlimited texting to "virtually anywhere" from the US, Mexico, or Canada.

Meanwhile, T-Mobile One Plus is doubling down on high-speed mobile hotspot data, with an allotment hike from 10 to 20GB, although that also means the monthly fee will jump from $10 to $15.

Back to One Plus International, we should wrap up by highlighting existing subscribers are obviously free to keep the option for "as long as they keep their plan."