T-Mobile Essentials is a new and cheaper unlimited plan with a few caveats
1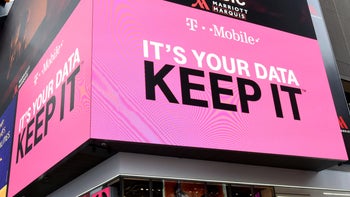 T-Mobile has a new all-you-can eat plan that combines unlimited calls, messaging, and data: T-Mobile Essentials. The plan lacks any fancy add-ons like international data access or unlimited mobile hotspot, and instead focuses on what most people care strongly about.
By stripping away the unnecessary, the new T-Mobile Essentials plan helps bring the cost down, so you can have four lines on the plan and pay just $30 per line. Naturally, those huge savings kick in for multiple lines. Here is how the prices of the new T-Mobile Essentials plan break down:
Single line - $60
Add a second line - $30
Add a third, fourth, fifth or sixth line - $15
Keep in mind that to get to those prices, you need to agree to pay account taxes and enable auto payments. If you don't have auto payments enabled, you'd need to pay $5 extra per line per month.
There are a few caveats as well. T-Mobile warns that during congested network hours "Essentials customers may notice speeds lower than other customers". Also, despite being advertized as an unlimited plan, throttling still hits after you pass over 50GB of used data in a month. Additionally, T-Mobile says that video will typically stream at 480p quality, which is not even 720p HD. Not great!
Mobile hotspot is actually included in the plan, but it is limited at 3G speeds.
Overall, if you don't need extras like international calling, the T-Mobile Essentials plan will let you save a few bucks. New and existing T-Mobile customers will be able to sign up for the plan starting on August 10.