T-Mobile introduces #Unlimited55 plan for everyone over 55 y.o.: 2 lines of unlimited data for just $60
16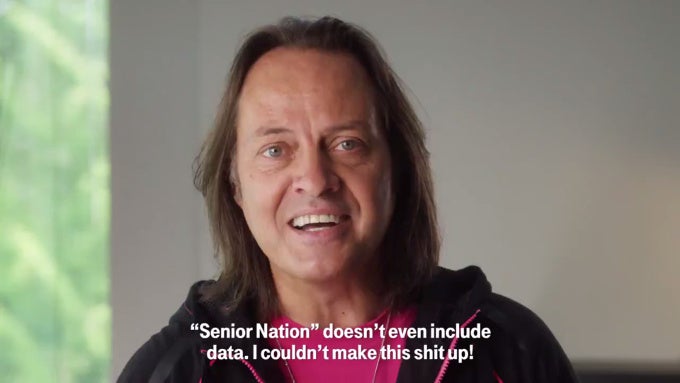 T-Mobile, your friendly "un-carrier", and its outspoken chief executive John Legere are back at it again with a new plan: T-Mobile #Unlimited55.
With this new plan, anyone that is over 55 years old can grab 2 lines of T-Mobile One service for just $60, taxes and fees included. This includes unlimited calling, texting and 4G LTE data along with the little benefits that come with the One plan.
The announcement is served with the usual (and perfectly well deserved) rant against the oppressive terms of AT&T's and Verizon Wireless' plans for seniors. Legere mentions that the treatment of seniors by those carriers is belittling and arrogant. For instance, AT&T's outrageously called plan "Senior Nation" only comes with 200 minutes and 500 texts, and no data included at all.
Here is T-Mobile's official statement about the new plan:
T-Mobile ONE Unlimited 55+ is the Un-carrier's response to the way carriers treat the generation that created today's wireless industry. The carriers' insulting "senior plans" come with dumbed down phones and even more dumbed down plans, and the carriers give empty nesters no choice but to pay nearly 60% more per line when the kids move out and off the wireless plan. This generation deserves better!