The Samsung Galaxy S23 FE will feature the Snapdragon 8+ Gen 1 chipset, new leak says
4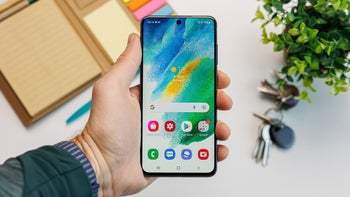 Quite recently we got our first rumor that
Samsung is working on the Galaxy S23 FE (Fan Edition)
and planning to launch it sometime during Q3 of 2023. The Fan Edition Samsung phones play a significant role in the company's lineup, as they offer buyers the same flagship performance you get with the regular Galaxy S23 series, but cut some corners to make that power more affordable.
The
Galaxy S20 FE
, for example, was a huge success as it came with the same chipset as the pricier models, and the same happened with the
Galaxy S21 FE
. That said, the latter was less successful as Samsung increased its price, which slightly defeated the purpose of its positioning in the market.
According to a notable leaker from South Korea going by the name
Connor
on Twitter, Samsung will equip the Galaxy S23 FE with the Snapdragon 8+ Gen 1 SoC, which is one generation older then the chipsets that come with the
Galaxy S23
,
Galaxy S23+
, and
Galaxy S23 Ultra
. (
via 91Mobiles
)
The leaker states that this decision has been made by Samsung to apparently adjust the price, which could possibly hint at a lower cost than that for the S21 FE. That said, it might prove slightly disappointing for Samsung fans, and those that like the FE concept, that they won't be getting the latest processor the manufacturer can offer.
This shouldn't be too surprising, though, as the issue with chip shortages is still a very real one and Samsung has to work around that hurdle somehow. Last time the company decided it would hike up the price, this time it could go the other route and simply not include the latest chip.
However, that is not to say what buyers will be getting is weak or bad. The Snapdragon 8+ Gen 1 should be plenty powerful to last at least three years. We expect the Galaxy S23 FE to be one of
the best Android phones in 2023
and can't wait for the return of the Fan Edition!