Deal: Samsung Galaxy Note 8 for $360, brand new at Best Buy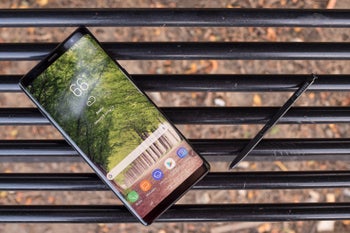 With 2018 out the door, many of last year's flagships are taking big price cuts. And if you want to save even more, then there's plenty of good phones from 2017 that are also going for much less than what they initially retailed for. The Samsung
Galaxy Note 8
is no exception, with its original $900+ price tag a mere memory of the past.
Best Buy is now running a deal on the Galaxy Note 8 (Sprint) that brings the price of the phone down to just $360. You can do a one-time payment and be done with it or, alternatively, you can go for a $15 monthly subscription for two years. There's no bill credits or other shenanigans involved, but you do need a Sprint account. If you're interested in this deal, check the link at the end of this article.
The Galaxy Note 8 may be a 2017 flagship, but it's still a powerful device (especially for the asking price of $360). It's got a superb, 6.3" AMOLED display, 6 gigs of RAM, very capable 12 MP dual cameras, water resistance, and, of course, S Pen support.