Executive of Android manufacturer tweets first look at a Dynamic Island feature, then deletes it
13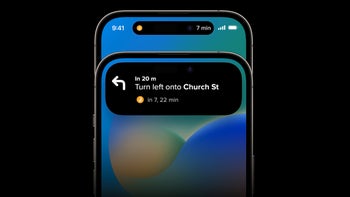 Last September, Apple stunned those watching the introduction of the 2022 iPhone 14 series by revealing a new feature for the iPhone 14 Pro models. There already had been rumors that the notch would be gone from the iPhone 14 Pro and iPhone 14 Pro Max but no one was expecting the multitasking feature that Apple unveiled that day to replace it, the Dynamic Island. While many hate the shape-shifting notification system, there are many others who like it and it will
reportedly be offered on all four iPhone 15 models
when unveiled later this year.
The Dynamic Island not only shows notifications from your apps, it also displays any timers or alarms that are in progress, an AirDrop connection, music that is playing, and directions from the Maps app. The Island is active whenever your iPhone is unlocked and appears on your home screen or any app.
When first announced by
Apple
, Android manufacturers scrambled to develop their own versions of the Dynamic Island for future handsets. But Android app developers actually were pretty quick to give users the option of having a Dynamic Island on their current phones via the Google Play Store.
One of the first apps to deliver a similar feature to Android phones was the dynamicSpot which not only has many of the same features as Apple's Dynamic Island, it can be set to automatically expand notifications from some apps. This way, you don't always have to tap on an app's icon (or swipe from the center to the left or right) to read the notification like you have to do with the Dynamic Island. The
dynamicSpot can be found, as noted, in the Google Play Store
.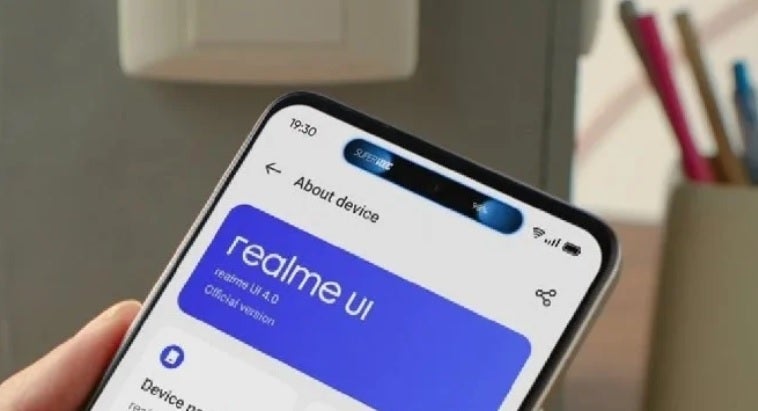 Live image of a Realme C-series phone with the Mini Capsule
But there will be an upcoming Android phone with a native version of the Dynamic Island. Realme, one of the Chinese Android phone manufacturers under the BBK Electronics umbrella (along with Oppo, Vivo, OnePlus, and iQOO) has a feature called the Mini Capsule that looks very much like Apple's Dynamic Island. Realme VP Madhav Sheth posted on Twitter a picture of a Realme phone with the Mini Capsule and wrote "Loving the really cool #realmeMiniCapsule on our upcoming C-series smartphone." The tweet was later deleted.

The big question is whether we will see
Samsung
or even
Google
add a Dynamic Island feature to upcoming phones. Remember how many Android manufacturers, even Google, added a notch to their devices after Apple (even though the Essential Phone technically had one first). Considering that such a feature can easily be added to an Android phone by simply installing an app, we wouldn't expect a Dynamic Island-type system to be found as a native feature on many new Android models.