Apple's Dynamic Island to trickle down to iPhone 15, iPhone 15 Plus
2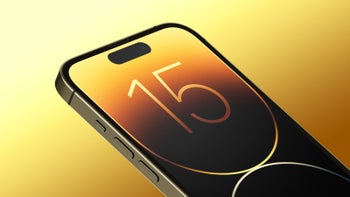 Bloomberg's Mark Gurman has it that Apple might bring all upcoming iPhone 15 models across the same design language by bringing the Dynamic Island punch-hole cutout to the
iPhone 15
and iPhone 15 Plus. The fresh design element, which has some functionality uses aside from eliminating the notch, was an exclusive new feature on last year's top-of-the-line
iPhone 14 Pro
and
iPhone 14 Pro Max
. Aside from shaking up the looks of the premium iPhones, the Dynamic Island is a bit more than your regular hole-punch: it is widely used in concert with the iOS interface, showing ongoing notifications, privacy indicators, music album art, navigational directions, and others.
This will undoubtedly make a stronger case for the iPhone 15 and iPhone 15 Plus in contrast with the
iPhone 14
and
iPhone 14 Plus
, which were mostly perceived as minuscule updates over their predecessors, and subjectively speaking, they were.
But the Dynamic Island isn't the only new "Pro" feature that's coming to the iPhone 15 and iPhone 15 Plus. We've previously heard that
the high-res 48MP camera
that debuted on the iPhone 14 Prо/iPhone 14 Pro Max will become an universal feature with the iPhone 15 family, so you will be able to benefit from the increased camera resolution on the iPhone 15 and iPhone 15 Plus as well.
USB-C could also
be a universal trait of all upcoming new iPhones in 2023 as Apple's proprietary Lightning port is about to be deprecated.
By now, you should be pondering how Apple could make its more premium iPhone 15 Pro and iPhone 15 Ultra lucrative given that the more affordable iPhones will score the neat exclusive features, but worry not, as usual Cupertino seems to have some pretty intriguing aces up the sleeve.
For one, Mark Gurman
reiterates previous rumors
that the Pro iPhone models will be scoring a titanium frame, possibly with a slightly refreshed design that curves to the back for enhanced ergonomics. A titanium frame would make the iPhone construction tougher and introduce some serious weight savings; we might only see this new feature on the rumored iPhone 15 Ultra, though.
This, paired with the periscope camera on the iPhone 15 Ultra, Super Retina XDR displays with smooth ProMotion refresh, as well as a more powerful and efficient Apple A17 Bionic chipset could make the iPhone 15 Pro and iPhone 15 Ultra more lusted for, once again. Our current expectations are that the regular iPhone 15 and iPhone 15 Plus will only get the Apple A16 Bionic chip, so the new-fangled chipset segregation could continue.
Some other new features on the iPhone 15 Pro and Ultra that might not be received so well is the removal of
hardware volume and power buttons
. Instead, the next iPhones could employ solid-state buttons with haptic feedback, similar to the iPhone 7's solid-state home button.
While rumors about the iPhone 15-series are definitely picking a lot of steam in the latest months, we're still pretty far away from the actual announcement of Apple's next best phones. As usual, we expect Tim Cook and company to unveil the next batch of iPhones in early September 2023, with a market release later in the month.
This wouldn't be the only Apple event of 2023, though: aside from the purely software WWDC'23 developer summit that will preview the upcoming versions of all Apple operating systems, such as iOS 17, watchOS 10, iPadOS 17, the next macOS, and so on, we also expect Apple to hold a spring event that might (or might not) finally unwrap
the long-rumored Apple AR/MR
headset, which is seemingly experiencing some production issues. New iPads and Apple Watches, as well as possibly a new iPhone color could also be the highlights of the next Apple event.