RazerCare Essential plan provides extended warranty services for new Razer Phone owners
1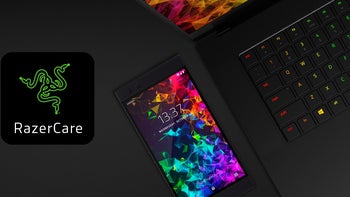 Razer doesn't seem particularly touched by the gift-giving spirit this holiday season, once again marking down the company's
rookie smartphone effort
from
$700 to $400
while still charging the full $800 retail price for the recently released
Razer Phone 2
.
On the bright side, for what it's worth, the computer gaming and peripheral specialist has just
unveiled its very own extended warranty program
for both laptops and mobile phones. Fittingly called
RazerCare Essential
, this provides an extra two years of standard coverage for the former product category and second-year protection for smartphones.

Unfortunately, those who've already purchased a Razer Phone 1 or 2 are no longer eligible for Mobile Protection registration. New buyers need to pay $99.99 upfront to sign up for the RazerCare Essential plan, and purchases made at third-party retailers don't qualify for enrollment in the manufacturer's special protection program.

Perks and benefits offered for your 100 bucks include automatic registration upon buying your device directly from Razer, 24-hour phone support, free 2-way shipping for repairs conducted in Razer-authorized centers, and free plan transfer to new owners if you decide to sell your gadget before your 24 months are up.
Unsurprisingly, accidental damage from drops, spills, or "other incidents" is not covered under the RazerCare Essential terms and conditions, and neither are "acts of God." Additionally, you're looking at $25 deductibles for most Razer Phone repairs and a $150 fee if a replacement is needed, which sounds fair but not exactly earth-shattering. After all, certain companies have
similar extended warranty programs
that cost nothing upfront, with no deductibles or shipping fees charged for repairs and replacements either.