Vote now: Would you trade water resistance for a removable battery?
21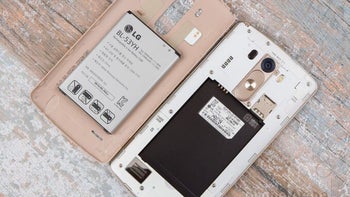 I just finished a top-secret pre-briefing with a company that I cannot name, but bear with me. One of the biggest innovations and a selling point of their new devices is the ability for a user to replace the battery with a screwdriver and a piece of plastic in under 5 minutes.
Now, call me old-fashioned and a downer, but I could have completed this task in less than five seconds using my trusty LG G3. What gives? How have we ended up in this situation? Companies often make some weird excuses, such as "the device would become too thick" or "the batteries nowadays are much larger," but I call this BS, especially when the back is plastic.
Back to the LG G3 example, this phone was just 8.9mm thick and featured a 3,000mAh battery, not small even by today's standards (looking at you, Apple, the iPhone 13 Pro sports a 3,095mAh battery, come on!). The only thing I can think of is water resistance. You would want the phone to be airtight to keep stamping those IP ratings on the retail box.
So, let's hear the vox populi. Would you trade water resistance for the good old removable battery? I know I would! I can't remember a single instance where my phone suffered water damage, and I've owned about a dozen devices over the years, most of them with removable batteries.
Vote in our poll and share your thoughts in the comment section below.