Nintendo is launching a new Dr. Mario game for Android and iOS this year
4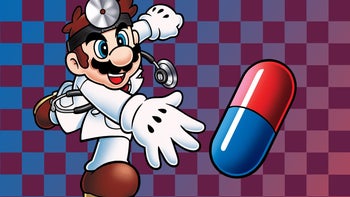 Nintendo was once fiercely against releasing mobile games, but as fate would have it, this would prove a somewhat successful and lucrative endeavor for the company. With mobile spin-offs for some of its most popular franchises, Nintendo is gearing to release two more this year – the
just-delayed Mario Kart Tour
and the
just-announced
Dr. Mario World.
Dr. Mario is coming out on Android and iOS this summer as a free-to-play title with optional in-app purchases, which is both a good and a bad thing. Nintendo has been sticking to this formula for all of its mobile releases, which has resulted in billions of installs of Nintendo games across Android and iOS, but as we all know, installs don't necessarily translate to any money made.
Besides, fans just want a full-fledged Nintendo game on smartphones and are ready to put their money where their mouths are. However, the company's current hybrid console, the Switch, which doubles as a portable gaming device, is doing quite well, so it has little to no incentive to actually release full-featured titles on platforms it doesn't have full control over. Instead, Nintendo opts for dumbed-down spin-offs that are better suited for touchscreen controls and steal none of the Switch's thunder.
Dr. Mario could, however, be a precedent in this regard, as it is such a simple puzzle game, that streamlining it more would actually be difficult. This means that Dr. Mario World could be the first Nintendo mobile game that is the real deal.
If you're not familiar with the premise of Dr. Mario, it is a vertical puzzle game in the vein of Tetris and Columns. You start out with a handful of colorful viruses at the bottom of the screen and have to move the pills that Mario—er, Doctor Mario—constantly chucks down from the top to match with the viruses.

Recommended Stories