Mario Kart mobile game delayed until summer
4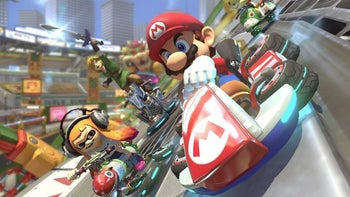 Nintendo once stood adamantly against mobile games, but these days the company is no stranger to releasing mobile spin-offs of its most popular and profitable franchises. Last year,
Nintendo announced Mario Kart Tour
– a mobile
game
app (so you know you won't be playing a full-fledged Mario Kart game on your phone anytime soon, unless you delve into the realm of emulators) that was supposed to come out by the end of March 2019.
However, just like a blue shell that decimates you unexpectedly, mere feet away from the finish line, Nintendo has delayed the release of Mario Kart Tour til the summer. The announcement comes from the company's quarterly earnings report, which states that the release of the title was pushed back
"in order to improve quality of the application and expand the content offerings after launch."
Mario Kart is currently the most successful first-party IP the company has on the Switch, so a mobile app could prove wildly popular, if executed correctly. Heck, even if it isn't, hundreds of millions of people are still guaranteed to download it, though we know full-well that installs don't always translate to in-app purchases.
But as legendary videogame guru Shigeru Miyamoto famously said back in the 90s,
"A delayed game is eventually good, but a rushed game is forever bad."