Report: Microsoft and Quanta are building a new smart speaker
3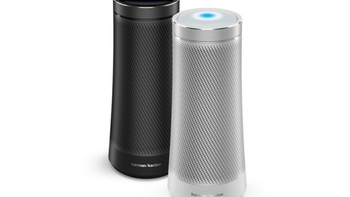 According to a report published today, Microsoft isn't terribly thrilled with the very low market share garnered by the Cortana powered Harman Kardon Invoke smart speaker. For every company that took a look at the Amazon Echo and thought, "How hard can this be to manufacture," they forgot a couple of key points. One, Amazon created the category which gave it a huge head start in marketing the product. Two, the virtual personal assistant is extremely important to the success of a smart speaker. A smart speaker can play heavenly music, but if the virtual assistant is not in the top two, sales will fall behind. Apple
learned this with the HomePod
.
So today's report, which came out of Germany, says that Microsoft and contract manufacturer Quanta are teaming up for a new smart speaker. The product is in the early stages of development, and is powered by the Snapdragon 212 mobile platform. This is an entry level chipset that was used in smartphones, but has found its way into IoT products because of its energy efficiency. It carries four Cortex-A7 cores running at a clock speed as fast as 1.3GHz, and includes the Adreno 304 GPU.
While Cortana will be the virtual personal assistant, it isn't clear whether the new smart speaker will be adorned with the Microsoft name. The report also notes that the device might not be commercialized and could end up as a reference design for other manufacturers who want to produce a smart speaker with Cortana on board. Also, with Cortana being deployed by Microsoft once again, we wonder what new features could be added to a new smart speaker so that it avoids the fate of the Invoke (which is seen in the image at the top of this story).
The latest data from March shows that
Amazon has 66% of the U.S. smart speaker market
. The Google Home line is second with 30%. The Invoke was not named by any of the 1,097 Americans that took part in the survey.
source:
Winfuture
(
translated
)