No Echo here: Apple reportedly cut orders for its HomePod smart speaker last month
14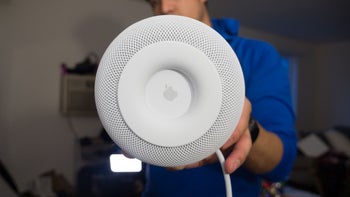 Not every product Apple rolls out is a big winner. Whether it is the price or the fact that Apple came to the category late, the company's
HomePod
smart speaker is not selling like Apple thought it would. According to someone familiar with the matter, in late March Apple cut its forecast of HomePod sales for the year, and reduced its orders for the device from contract manufacturer Inventec. Keep in mind that this took place less than two months after Apple finally started shipping the device. Originally expected to launch in December,
Apple pushed back the release to February of this year
.
During the pre-order period, the HomePod garnered a third of the U.S. smart speaker market by units sold, according to Slice Intelligence. But after ten weeks on the market, the HomePod, priced at $349, had a 10% market share. That compared to category creator Amazon's 73% and Google Home's 14%. Three weeks after the launch, sales of the HomePod had dropped to just 4% of the U.S. smart speaker market. At Apple Stores throughout the country, the HomePod is collecting dust with some locations selling fewer than 10 units a day.
While the Apple HomePod is considered by many to have the best sound among smart speakers, many have found
virtual assistant Siri unable to handle the large number of tasks
that Amazon's Alexa and
Google Assistant
can handle. Gene Munster, co-founder of Loup Ventures, expects HomePod sales to gain momentum during the 2018 holiday shopping season. For all of this year, he sees 7 million units getting rung up this year, rising 57% to 11 million in 2019. Munster sees Amazon selling 29 million Echo smart speakers this year and 39 million next year. That would be a 34% increase. As for Google, the former Piper Jaffray analyst expects sales to soar 78% from 18 million this year, to 32 million in 2019.
source:
Bloomberg