A low-cost Apple TV dongle could be a thing, going after the Fire TV Stick and Chromecast
8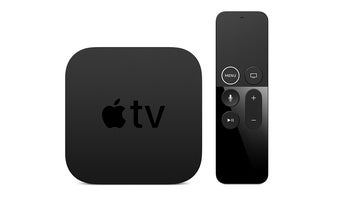 It's no longer a big secret that Apple is preparing a big push into an already crowded
video streaming market
, but original programming will likely only get the company so far in its upcoming battle against Netflix, Hulu, and Amazon.
Of course, the Cupertino-based tech giant has been selling
Apple TV
digital media players for more than a decade, laying the hardware groundwork for the completion of a home entertainment ecosystem that continues to lack a truly compelling proprietary software platform.
At the same time, the likes of Amazon and Google have another very powerful weapon in their arsenal that Apple cannot currently compete with. Believe it or not, an exclusive new report from
The Information
suggests a budget-friendly rival for the
Fire TV Stick
and
Chromecast
lineup could happen... someday.

Technically, the publication's inside sources claim Apple "considered a new connected TV dongle" at an unspecified point in time, contemplating "going downmarket on its TV hardware."

It remains unclear how far these "internal discussions" went and what stage might the project be in right now, but the simple fact a low-cost Apple TV "dongle" was in consideration gives us hope. Hope that the company will go after a wider audience in the connected TV space than the smartphone, tablet, or smartwatch markets.
Keep in mind that a 4K-enabled Apple TV box still starts at $179, while Amazon sells a Fire TV Stick 4K with an all-new Alexa voice remote for as little as 50 bucks normally, shaving off an additional $15 for Black Friday. That's a pretty massive gap Apple may not afford to leave unfilled when its
highly anticipated Netflix "killer"
finally arrives next year exclusively for Apple devices, according to rumors.