iRepairDoc offers emergency repairs for your broken iPhone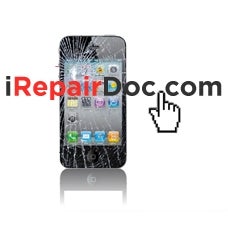 Is your
iPhone
broken, or did it start acting up right when you need it the most? Fear not for the folks at
iRepairDoc
are here to help! Just give them a call and
they will arrive right at your door
ready to bring your iPhone back to life.
Fixing cracked iPhone displays is one of their specialties, but they wouldn't mind replacing your battery, LCD display, camera, or any other problematic component. In fact, they are so confident in their work that you get a six month warranty after the repair is performed.
Right now, some of you are probably thinking that the service costs an arm and a leg, but the
iRepairDoc
fees are pretty down to earth. Requesting iPhone repair services at your home or workplace will cost you $10 plus the cost of the repair. If the guys cannot fix the broken iPhone, their service is free. Repair costs may send you back anything from $1 to $140, depending on the nature of the issue.
Interested in iRepairDoc and its services? Then check out the press release below for more information, or simply visit the company's
official web page
.
If Mobile iRepairDoc Can't Fix That Broken iPhone, Their Service Is Free
DENVER, May 14, 2012 /PRNewswire/
-- With a fleet of fuel-efficient Smart Cars, a fully mobile repair service, and a nearly fanatical commitment to doing the right thing, iRepairDoc (http://www.irepairdoc.com) is bringing urgent iPhone healthcare right to customers' doors -- and if they can't fix a broken iPhone, their service is completely free.
iRepairDoc is a different kind of iPhone repair service, and that's just fine with company founder Benjamin Head. Head, who spent 15 years as an airline pilot, had become frustrated with the lack of affordable and reliable iDevice service available while on the road, and finding customer-centric iPhone repair at any price was downright impossible. So Head started a company that provided what he would want as a customer.
As a result, iRepairDoc is highly affordable and the company brings the iPhone repair to the customer. With iRepairDoc's exclusive "Come to ME" service, the customer simply schedules a repair at his or her home, business or favorite coffee shop, and the iRepairDoc technician fixes the phone on the spot -- or the repair attempt is free. Service at the customer's location is just $9.99 plus the cost of the repair, which ranges from $0.99 to $139.99, with most services priced under $100. Headquartered in the greater Denver area, and currently serving Fort Collins to Colorado Springs (and everything in between), iRepairDoc also offers a mail-in service for those outside of the service areas, which repairs the phone and sends it right back to the customer on the same day it is received.
Although iRepairDoc specializes in cracked iPhone screens, the company offers a variety of other repair services, including battery replacement, glass and LCD repair, button repair and replacement, camera repair, water damage repair, and more. All repairs come with a six-month warranty on parts and labor, and the iRepairDoc technicians accept all major credit cards at the time of service via leading credit card processor Mobilized.
"iRepairDoc brings the repair to you and gets your iPhone fixed in minutes," said Head. "We take our customer commitment seriously and have just one simple rule for ourselves and our company: do the right thing, always."
iRepairDoc offers repair service on iPhone 3G, iPhone 3GS, iPhone 4 (Verizon or AT&T), and iPhone 4S. To see the complete menu of services available or to learn more, visit http://www.irepairdoc.com.