iPhone Facebook app gets account and privacy settings
1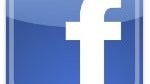 Facebook released an update to itsiPhone app bringing long-awaited account and privacy settings to themobile version of the social network. The update also fixes a bugthat did not allow users to upload photos to specific albums. Thisbrings the version number for the app to 3.3.2.
Needless to say, this is a welcomeaddition as security has been one of Facebook's most discussedissues. The implementation however leaves much to be desired.Currently, when you try to edit your account or privacy settings youare taken to the app's web browser, which directs you to the Facebookwebsite. We are hopeful that this will change in future versionssince it is neither touch friendly nor fast enough but we are stillmuch better with it than without it.
The update brings nothing of therumored webmail service. Facebook is said to launch "@facebook.com"email addresses and with more than 500 million subscribers this wouldbe huge news. The project is codenamed Titan and we are excited tosee if it lives up to the name. Stay tuned as more on this isexpected later today.
source: TUAW
Recommended Stories