Deal alert: iPad Pro 12.9" with 256 GB of storage at $320 off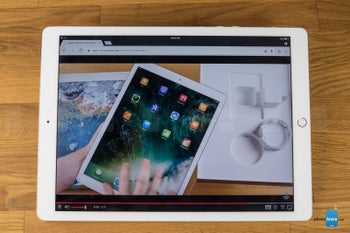 | Product | Condition | Location | Price |
| --- | --- | --- | --- |
| Apple iPad Pro 12.9" (2017) 256 GB | Certified refurbished | eBay | $629.99 |
The
iPad Pro 12.9"
is definitely a monster — both in terms of size and price. With a screen so big that it wants you to start reconsidering replacing your laptop with this iOS device, it also costs just about as much as a MacBook Air, even more if you choose to add more space, 4G connectivity, the
Apple Pencil
or Smart Keyboard.
Well, there's a deal over at eBay that you might be interested in if you've been eyeing the table-sized iPads for a while. It's a bunch of manufacturer-refurbished
iPad Pro
12.9" Wi-Fi only units with 256 GB of storage, sold for $629.99. This configuration alone will set you back $949.99 if you go straight to Apple, so that's $320 that you can save or use for your iPad Pro accessories right there.
It's worth noting that you get a 2-month warranty. The seller claims that the refurb job has been done in an official, certified refurbishment facility and their rating on eBay is 98.3% out of 153k votes.