iOS 7 hits 85% adoption
20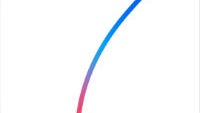 It is always interesting to see how many people actually get around to updating their devices. For the most part, Apple users are quick on the updates, at least for major version upgrades, incremental
security fixes
are something of a different story. Just like Google, Apple keeps track of versions in the wild as represented by App Store check-ins to help out developers.
That metric has just been updated, and as of now, 85% of devices that checked in to the App Store have been updated to iOS 7. iOS 6 has dropped down to 12%, and the final 3% are on iOS 5 or earlier. It seems as though the iOS update numbers have essentially plateaued, and the changes that we're seeing now are simply due to users trading in old hardware for newer devices. Back in January, the number stood at 80%, so there hasn't been all that much of a shift since then.
So, developers still likely want to build their apps for iOS 6 compatibility, but depending on what kind of app you have, it may be perfectly reasonable to build specifically for iOS 7.