Google Podcasts is finally getting Android Auto support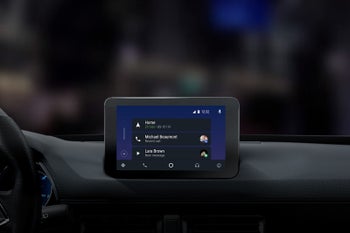 Google has been rather slow to get into the podcasts game with its own app, not counting the Play Music implementation from 2016. Far behind the curve when compared to Apple and various Android developers, Google finally launched its first party Podcasts app last year. It didn't even start out as a stand-alone app, but rather as an add-on for Chrome and
Google Assistant
, though that's changed since and Podcasts turned into its own thing.
However, the app still lacked some basic functionality that you'd expect from a first-party Google offering. For example, Podcasts had no Android Auto support, meaning users couldn't stream their favorite shows while driving. A big downside for the otherwise free app, which is now being fixed.
The latest version of the Google app (version 8.91) has full support for streaming podcasts in your car,
Android Police
reports. When you get the new update, open Podcasts and tap on the audio selector ('Headphones' icon) to take advantage of the new feature. The streaming interface for Podacasts is your standard affair – with a pair of handy buttons that can skip back and forth by intervals of 10 or 30 seconds.
As is the case with many of Google's first-party offerings, this update is on a staged rollout. This means that people in different regions will get it at different times. If you've been longing to listen to your favorite podcasts while driving (not that there aren't other ways to do it, besides Google's app), make sure to check for the update in the coming days.