Google Pixel 3 and Pixel 3 XL are getting RCS 'Chat' on Verizon, starting December 6
3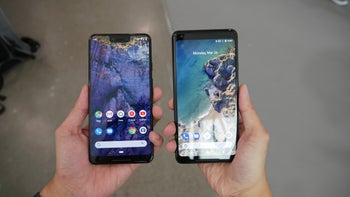 The Google-backed RCS universal messaging standard is set to roll out on the Pixel 3 and Pixel 3 XL, starting December 6.
"Can confirm that Verizon and Google will be rolling out enhanced messaging (RCS) in the Messages app on Google Pixel 3 and Google Pixel 3 XL beginning this Thursday, December 6th. This messaging service brings, for example, typing indicators, very large group chats and the ability to transfer large files between the owners of these smartphones."
Although Verizon already supports 'rich' texting features like 'read' receipts in its own Messages+ app, the Universal RCS Profile will ensure that these features work as intended when messaging people on other carriers.
Verizon also took to
Reddit
to announce the feature, shedding more light on what to expect from RCS on the Pixel 3 and Pixel 3 XL:
Send larger text messages. Create larger messages up to 8000 characters long. With Android Messages Chat, you're no longer limited to 160 characters.
Typing indicators. See when your contact is typing a conversation.
Read receipts. See when your message has been read.
Large chat groups. Create group chats with up to 100 participants who also have chat features enabled.
High-quality media sharing. Share pictures and videos in high-quality.
Chat over WiFi. You can send messages over WiFi, even when you don't have a cellular connection.
Large transfer files. Send larger attachments than ever before.
To take advantage of advanced messaging, all parties need to have "Chat" enabled on their Pixel 3 phones. Otherwise, rich text messages will fall back to SMS/MMS. Everyone will still get to read the messages, but you won't see any 'read' receipts and media may be missing.
Recommended Stories