You may soon be able to send texts with Google Assistant, without unlocking your phone
1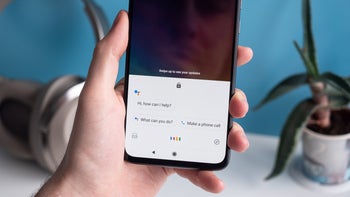 Using voice commands to interact with Google Assistant is very convenient, but that requires your phone to be unlocked most of the time. That's due to security reasons, and though it may sometimes be annoying, it's probably for the best. However, Google is now experimenting with letting you text directly from the lock screen, using Google Assistant voice commands.
9to5Google
has spotted what may be a server-side test on Google's part that has allowed some users to send text messages using Assistant without unlocking their device. This coincides with the release of a new Google App beta version (though it may not necessarily be dependent on it) and enables certain users to send texts by saying using the "send a text" voice command. Assistant will then listen for the name of the message and the name of the recipient, after which it will give both a visual and a verbal confirmation that the text has been sent.
Currently, trying the same without unlocking your device will result in an "Unlock to continue" message. As you can see in the screenshots below, which were taken on a device that's participating in Google's A/B testing of the new feature, there's a padlock icon that indicates that the device is locked while Assistant is sending the text message.
We have no information yet on whether Google is planning additional security features for this function, or whether it will be rolled out at all. Currently, only a small number of devices have access to it.
9to5Google
notes that one of their Pixel 3 units, running Android 9 Pie, is able to do this, while a Pixel 2 XL that has the latest Android Q beta installed isn't able to send texts from the lock screen.