Galaxy S9 sales finally surpass 1 million units in South Korea, Samsung confirms
46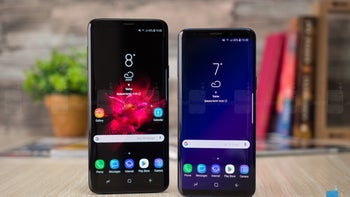 Samsung has officially confirmed sales figures for the Galaxy S9 series in South Korea. The number one smartphone manufacturer still expects the Galaxy S9 line to outperform last year's Galaxy S8 devices, although the company's sales figures suggest the new devices are lagging behind slightly.
Since the Galaxy S9 series launched back in March, Samsung has confirmed its new lineup has sold 1 million units in its home country, taking just under two months to do so. For comparison, last year's flagship devices took just 37 days to reach that number, while even 2011's Galaxy S2 reached the milestone in 40 days, making the sales pace of the
Galaxy S9 series
one of the company's lowest ever. Going forward, however, the brand remains optimistic about the new devices, expecting them to remain relatively popular for a longer period of time and eventually surpassing Galaxy S8 sales. On another positive note, the weaker flagship sales haven't necessarily resulted in lost customers. Instead, it appears many are choosing to purchase the upper-midrange
Galaxy A8 (2018)
, which has become one of the company's best-selling smartphone in recent times.
Samsung certainly doesn't appear disappointed with Galaxy S9 sales figures, although it will remain to be seen if the expected demand remains throughout the rest of the year. Nevertheless, the brand's current focus appears to be China. After all, it has been reported a number of times that Samsung's flagship devices aren't selling as well as originally hoped, forcing them to launch the upcoming
Burgundy Red Galaxy S9 variant
in a bid to boost sales. Furthermore, Samsung is also reported to be preparing
an iPhone X lookalike
in the hope of better competing with Apple's devices in the market. Ultimately, only time will tell how Samsung's sales continue over the course of the year, but with the brand set to launch the
Galaxy Note 9
towards the end of summer, it'll remain to be seen how the release affects Galaxy S9 sales overall.